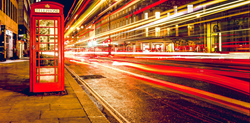 Support where you need it more
Garden City, NY (PRWEB) July 19, 2016
By assisting users with their web development, PowerWiz is aiming to display just how useful their services and expertise can be.
1. Many of the issues associated with "404 page not found" stem as a result of website development. When businesses shut down their existing website for a new one, this deactivation also shuts down the old site's URLs. Therefore, when an unsuspecting user types in the old address, it comes up as a "404 error." PowerWiz advises users that instead of shutting down the outdated site, they should instead just redirect it to the new one. That way, when anyone goes looking for the old website, they are immediately sent to the new and improved version.
2. The next tip that PowerWiz offers to users is always resubmit new pages to search engines. Even though the previous website has been taken down, there still will be people out there attempting to find it. By adding the new website and its respective webpages to the search engines, visitors will know to go to to the new site and that the old one has been taken down.
3. It is also important for users to periodically check up on their pages' listings. Problems can occur from time to time and if users are not checking up on their site, visitors may be unable to gain access to their website without them knowing. This can cause site visits and traffic to drop drastically. The more often that users check on their listings, the less likely it is for their sites to experience issues for long spans of time.
When it comes to the importance of avoiding "404 page not found" errors, a web development consultant for PowerWiz, Vincent Minicheillo, stated, "Page not found errors are not only bad for business but they can also severely damage a site's SEO, making it nearly impossible to find on search engines." He continued, "When redeveloping a website, it's highly important to always leave a trail of breadcrumbs leading visitors from the old to the new."
Anyone looking for additional information in regards to technical assistance is encouraged to visit powerwizinc.com or by emailing their questions and concerns to info(at)powerwizinc(dot)com.
PowerWiz Inc. is an IT management firm located in Garden City, NY that provides computer network installation, IT management services, computer network maintenance services, network consulting, IT & network support, and on-site and remote support for small to medium sized businesses.