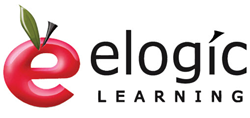 "Our agile development process and roll-out of regular enhancements is a key differentiator between eLogic and the other LMS providers in the market."
(PRWEB) July 19, 2016
Since 2015, eLogic Learning has been focusing on version 10 (v10) of its eSSential learning management system (LMS), which brought with it a new user interface, more branding control and much more. With v10's June release, the company is getting back to its regular enhancement releases that are announced approximately every 3-4 weeks.
This focus on regular enhancement updates is part of eLogic's agile development process allowing for continuous improvement to the LMS's functionality. Unlike other LMS providers who only update their technology once or twice a year, eLogic's frequent updates allow clients to digest new functionality in manageable batches as opposed to being overwhelmed with hundreds of changes all at once. The continued investment in improving functionality ensures the eSSential LMS remains top of class. Best of all, these new features are made available to all clients at no extra cost.
The first week of July brought the first round of enhancements since v10's release with 24 enhancements featured. Among these new enhancements are updates to:

Curriculum Templates – This allows administrators to quickly create a new curriculum record or as a means to mass update a large number of existing curricula records.
Class Schedule Training System – In addition to single-day and multi-day training sessions, the new class schedule option will allow more complex multi-day class configurations.
Renew Certification Notification – A new flag has been created allowing certification renewals to be calculated from the earned date before or after the certification is expired.
Checklist Item Types – As one of the only systems to incorporate checklists into the LMS, eLogic added two new checklist item types that support both Date and Drop Down data types.
eLogic's process for creating new enhancements comes from both client feedback as well as emerging trends in learning technology. The team discusses all enhancement ideas and creates a technology roadmap based on a number of factors including development timelines, level of immediate importance, number of clients requesting the change and more.
"Our agile development process and roll-out of regular enhancements is a key differentiator between eLogic and the other LMS providers in the market," says Greg Shell, VP of Professional Services. "Listening to our clients and acting on their enhancement ideas not only benefits the advancement of their eSSential learning management system capabilities, but also demonstrates our partner approach and dedication to our clients' success."
To learn more about eLogic's eSSential LMS, visit http://elogiclearning.com/essential-lms.
About eLogic Learning
A leader in the eLearning industry, eLogic Learning offers organizations world class, comprehensive LMS technology and content solutions that save costs and increase productivity. The eLogic eSSential LMS supports over five million monthly users and was named a #1 Corporate LMS by Talented Learning, Top 3 LMS by E-Learning 24/7 and Top 20 by Capterra. The eSSential LMS makes it easy to manage eLearning, instructor-led and virtual training events, keep up with regulatory compliance requirements, analyze training usage and results, sell courses online with robust ecommerce features, and much more.
In addition to its Learning Management System, eLogic develops custom eLearning content and provides an extensive third-party courseware library. With a comprehensive turnkey approach to implementing learning strategies, eLogic offers professional services and proven expertise in content strategy, business process change and the development of corporate training programs.