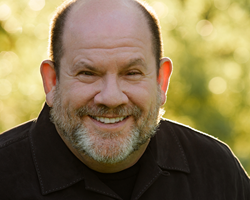 Thankfully, relationships are not like the summer sport of baseball, in which it's three strikes and you're out.
Calabasas, CA (PRWEB) July 18, 2016
It's summertime and the livin' is easy… but not for everyone in a relationship. Summer parties, holidays, and weddings are all fun-filled events to attend. When couples reflect on their own relationships afterwards, however, summer breakups can be just as common. Rather than let this beautiful season melt a romance, leading couple therapist Dr. Stan Tatkin, PsyD, MFT, author of Wired for Love and Wired for Dating, lends his expertise to help even the most unhappy, dysfunctional couples find relationship success.
Libidos run high during the summer months and the increased sunlight exposure raises levels of serotonin and dopamine (mood and arousal regulators). This alone, however, is not enough to transform a summertime romance into a lasting, loving relationship. Dr. Tatkin recommends couples utilize his "10 Commandments for a Secure-Functioning Relationship" to move forward on the path of success. What is a secure-functioning relationship? "Secure-functioning is when two people have each other's backs and are looking out for each other as if their lives depended on it…and actually, their lives do depend on it," Dr. Tatkin explains. "Secure-functioning partners protect valuable resources by taking all threats to the relationship off the table."
The following are Dr. Tatkin's 10 rules for a secure-functioning relationship:
1. Thou shalt protect the safety and security of thy relationship at all costs.
2. Thou shalt base thy relationship on true mutuality, remembering that all decisions and actions must be good for thee AND for thine partner.
3. Thou shalt not threaten the existence of the relationship, for so doing would benefit no one.
4. Thou shalt appoint thy partner as go-to person for all matters, making certain thy partner is first to know—not second, third, or fourth—in all matters of importance.
5. Thou shalt provide a tether to thy partner all the days and nights of thy life, and never fail to greet thy partner with good cheer.
6. Thou shalt protect thy partner in public and in private from harmful elements, including thyself.
7. Thou shall put thy partner to bed each night and awaken with thy partner each morning.
8. Thou shalt correct all errors, including injustices and injuries, at once or as soon as possible, and not make dispute of who was the original perpetrator.
9. Thou shalt gaze lovingly upon thy partner daily and make frequent and meaningful gestures of appreciation, admiration, and gratitude.
10. Thou shalt learn thy partner well and master the ways of seduction, influence, and persuasion, without the use of fear or threat.
"Thankfully, relationships are not like the summer sport of baseball, in which it's three strikes and you're out," says Tatkin. "The universe keeps pitching us new opportunities to redo, repair, and reinvent ourselves in relationship to another person. We just need to envision a more life-enhancing purpose to devote ourselves to another person. This purpose must be based on true mutuality, giving ourselves fully to our chosen other and the willingness to accept one another – faults and all."
Dr. Tatkin has a clinical practice in Calabasas, CA and is best-selling author of Wired for Love and Wired for Dating. Dr. Tatkin and his wife, Tracey Boldemann-Tatkin, PhD, are cofounders of the PACT Institute. They travel the world training therapists in their unique approach to couple therapy. The Tatkins also provide Wired for Love and Wired for Relationship retreats for couples and individuals. Learn more about Dr. Tatkin at http://www.stantatkin.com.
About Stan Tatkin, PsyD, MFT
Stan Tatkin, PsyD, MFT, has a clinical practice as a couple therapist in Calabasas, CA, and is an assistant professor at the UCLA David Geffen School of Medicine. He and his wife, Tracey Boldemann-Tatkin, PhD, founded the PACT Institute and lead therapist training programs in cities across the United States and around the world. Tatkin is the author of three well-received books about relationships—Wired for Dating, Wired for Love, and Your Brain on Love—and is coauthor of Love and War in Intimate Relationships.
About the PACT Institute
The PACT Institute is a leading global organization that offers trainings for clinical professionals in a method designed to help secure-functioning relationships flourish. The Psychobiological Approach to Couple Therapy® (PACT) draws on more than three decades of research on developmental neuroscience, attachment theory, and arousal regulation. Since 2008, the PACT Institute has trained more than 1,000 practitioners across North America, Europe, and Australia and has expanded the training to three levels. PACT has gained a reputation for effectively treating even the most challenging couples. For more information visit http://www.thepactinstitute.com.