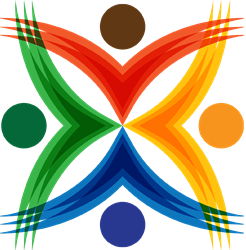 Helping the kids of Haiti.
Garden City, NY (PRWEB) July 20, 2016
As a non-profit organization, Osners Foundation has made it their mission to help support the people of Haiti by providing the less fortunate with food and supplies. By shedding light on how pull off successful charity events, the organization aims to motivate others to do the same in whatever part of the world they live in.
1. Organize a Structure. Osners Foundation stresses the fact that without organization, plans are doomed to fall apart. The first step in executing a food drive is organizing a strategy, detailing exactly what will take place at a specific time and location, as well as establishing goals and objectives. In addition to this, certain roles must be delegated to individuals so that every participant knows their responsibilities and how to perform them effectively.
2. Garner Support. In order to garner support for a cause or event like a food drive, people must first be informed in a professional and concise manner. This should be reflected in advertisements, sponsors, and other forms of promotion. Also establishing a clear line of communication between those participating in the food drive and those whose attendance is warranted relies on maintaining an effective organization structure.
3. Incentivize. Osners Foundation realizes that as much as people love to contribute to meaningful causes, they also enjoy receiving things in return. Without necessarily giving things away, a good way to engage those planning to participate in a food drive is to host fun events and present small prizes. Ensuring the enjoyment of others is a great way of measuring the success of a food drive.
President of Osners Foundation, J. Ronald Nazaire, commented on the importance of properly structuring a food drive, stating, "Even an event as socially conscious and relevant as a food drive requires a certain level of organization and structure in order to be successful. People must feel that the cause they're supporting is one deserving of it, something careful planning and execution accomplishes. As a non-profit organization, we aim to inspire others to help make a difference in their community, as every charity and foundation assists in healing a world that has been devastated time and time again."
Osners Foundation is leading by example after recently announcing their plans to perform quarterly food and medical drives for the people of Haiti, starting in 2017.
Osner's Foundation is a 501 (c) (3) non-profit organization, whose mission to drastically improve the lives of orphaned children across the nation of Haiti. Our mission will solely rely on voluntary contributions, fundraising activities, and grants.