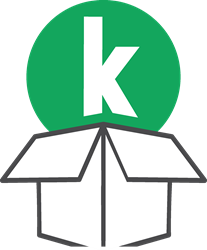 "The partnership with Retirement Plan Marketing is the perfect complement for the Workshop." Chris Barlow, President of KnowHow 401(k)
San Diego, CA and Dayton, OH (PRWEB) July 19, 2016
Retirement Plan Marketing and KnowHow 401(k) announce a program to provide Advisors with the knowledge and content to build their 401(k) business.
Rebecca Hourihan of Retirement Plan Marketing and Chris Barlow of KnowHow 401(k) bring over 40 years of retirement plan marketing, sales and service expertise to Advisors in this first of its kind program.
KnowHow 401(k) provides the knowledge of building a 401(k) plan business with the 401(k) Sales Champion Workshop. "When you are active with your prospecting, sales and service activities you quickly realize the benefit of having a marketing plan and approved content to continue building your business", states Barlow. "The partnership with Retirement Plan Marketing is the perfect complement for the Workshop." The 401(k) Sales Champion Workshop is the only online 401(k) sales and service professional development program for Advisors discussing best practices to grow and improve their 401(k) business, covering 109 topics via 36 video segments, supported by 30 E-Tools all catalogued within a 7 step process to acquire and retain plans.
Retirement Plan Marketing provides professional plan sponsor marketing content to promote clients' retirement plan business. "We are excited to partner with KnowHow 401(k) to provide high-quality, professional – yet, turnkey marketing for motivated advisors. These marketing campaigns are designed for Advisors to simply + easily grow their retirement plan book of business," said Hourihan. Marketing packages include a step-by-step marketing calendar, plan sponsor presentations, social media updates, direct mailers, infographics, newsletters, compliance-friendly submission brochure, and more.
Hourihan and Barlow believe that professional, well-informed Advisors are the best feature of any 401(k) or other group retirement plan. They support Advisors and their pursuit of 401(k) and other group retirement plans because they know the positive impact a good Advisor can have upon their plan sponsor and plan participant clients. "Together, we give you the KnowHow learning tools and marketing resources to grow a thriving 401(k) business," states Hourihan.
For more information on the new program follow this link, http://www.401ksimpleandeasy.com
You can contact Retirement Plan Marketing and Chris Barlow of Know How 401(k) via the following contact information.
Retirement Plan Marketing
hello(at)rpmarketingbox(dot)com
401-400-3199
KnowHow 401(k)
Chris Barlow
cbarlow(at)knowhow401k(dot)com
937-264-9620