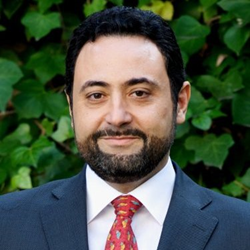 Barcelona, Spain (PRWEB UK) 19 July 2016
Mr. del Pozo will be responsible for managing the company's finance, business forecasting, investments, capital structure, cost–benefit analysis etc. The appointment is aimed at providing a high level of financial management, which corresponds to the ID Finance's strategy, strengthening the leading position in global fintech industry.
David del Pozo has extensive management experience in the financials, vast knowledge of the liquidity and cash flow control area, treasury and ALM management. He has successful financial experience in the management of financial departments, in national and multi-national enterprises. Mr. del Pozo joined ING Direct Bank in 1999 and worked till 2012 in several financial management roles at the company including Treasurer in Spain; Treasury & Investment Hub at Spain, France, Italy and UK; CFO and Financial Head of the European Treasury &Investment Hub. From 2013 to 2013 he has been CFO & CRO in Inversis Bank proceeding budgeting and planning, financial analysis, P&L follow up etc. From 2014 till he has join ID Finance David del Pozo worked as a banking and financial expert auditing and financial strategy planning in Kuwait Gulf Bank, Spanish BancoPopular-e (now WiZink Bank) and several other companies.
David holds a Master of Economics in speciality of Monetary and Fiscal Policies from University of Madrid.
Boris Batin, ID Finance CEO, stated: "David del Pozo established himself as a successful leader and a true professional in finance. We are very enthusiastic about his appointment. He will have to solve a set of ambitious tasks related to financial management and attraction of investments aimed at continuing to capitalize on the growth opportunities".
About the company
ID Finance is a fast-growing financial technology company specialising in online lending, credit scoring and data science in emerging and well-developed markets. The Company operates in Spain, Georgia, Russia, Kazakhstan, Belarus, and Poland. The company designed its original IT stack and uses proprietary high-performance scoring models to evaluate the credit worthiness of a potential borrower in real time. The Company aimed at top market positions and already has more than 2mn registered clients. ID Finance concentrates its R&D efforts on developing innovative risk assessment models, big data processing, developing secure applications for both web and mobile platforms. IDF raised two funding rounds. The most well-known and largest assets of the ID Finance group are the MoneyMan and AmmoPay start-ups.