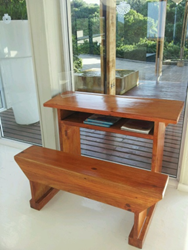 Pona Mamoli, Mozambique (PRWEB) July 18, 2016
In honor of Nelson Mandela International Day July 18th, White Pearl Resorts, a luxury five-star resort set in the dunes of the untouched shores of southern Mozambique, is leading an initiative to help local students pave their way to a better education and brighter future.
For 67 years, Mandela was passionate about making the world a better place, one small step at a time. Mandela Day is a global call to action that celebrates the idea that each individual has the power to transform the world; each person has the ability to make an impact.
"Service is at the heart of our organization, and every day our Team Members devote countless resources to strengthen our community," said Cordelia Masher, Managing Director of White Pearl Resorts. "Whether it's teaching young people about careers in hospitality, organizations or preserving the natural habitats surrounding our resort, volunteerism gives us the opportunity to enrich the lives of others while also developing our team and creating a vibrant culture."
Every day, over 95 million students struggle to learn across sub-Saharan Africa because they have no access to a classroom desk. Mozambique is one of these countries. White Pearl Resorts is launching a 67 day campaign to raise R40,000 (approximately $2,777 USD) to give the approximately 110 local students at Escola Primaria Da Ponta Mamoli in Ponta Mamoli each a desk, where they can write and concentrate. "By providing the foundation for these young minds and the necessary tools to learn we're ultimately creating an educational system that attracts, and keeps, eager young students," explained Masher.
In honor of Mandela Day, White Pearl Resorts is donating $1 USD per booked hotel night to the project from July 18 – September 22, 2016. Rates start at $570 per person, per night, all-inclusive, excluding transfers.
Growing Pearls, White Pearl Resorts private foundation is focused on giving back to the community and environment, thereby enhancing the social and environmental surroundings of the resort. During the 67 day campaign, simultaneously guests will receive complimentary handmade Mandela chocolate and encouraged to donate via Growing Pearls. By choosing to donate, White Pearl Resorts guests not only enjoy a luxurious stay that is rich in discovery, but leave with wonderful memories of their experiences, knowing that they have made a positive difference to the local environment and community.
In addition, White Pearl Resorts will put a team of staff together over the next 67 days to give more than 67 minutes of their time to assemble the desks for the Escola Primaria Da Ponta Mamoli in Ponta Mamoli.
"We sincerely hope that our efforts not only help in providing the basics but also support in bringing people together. Through Growing Pearls we arrange various community initiatives throughout the year but Mandela Day is a good reminder that we are here to support each other every day," concluded Masher.
For further information or reservations, contact White Pearl Resorts directly at +27 11 026 674/7178. Visit the website at http://www.whitepearlresorts.com or email reservations@whitepearlresorts.com.
About White Pearl Resorts
Set in the dunes of the untouched shores of southern Mozambique, overlooking the sparkling Indian Ocean, White Pearl Resorts, Ponta Mamoli, is an idyllic beach paradise. Relax and rejuvenate in one of twenty-one luxurious, ocean-facing suites at this exclusive beach resort. With a magnificent stretch of private beach, discover a world of adventure with Pinnacle Reef diving, ocean safaris, horse riding and more. Guests can expect a truly unique and unforgettable getaway filled with the ultimate in leisure, recreation and adventure. Paired with exceptional service, White Pearl Resorts earns the reputation of being the PEARL of the Indian Ocean.
Through Growing Pearls, White Pearl hopes to impact the community through various projects, with the ultimate goal of producing a strong and empowered community – the perfect pearl. It's a hands-on initiative and the team believe in making things happen, which is why Growing Pearls is privately run and actively involved in both the vision and execution of all projects. Growing Pearls also all guests at the resort an opportunity to become involved and share in the White Pearl vision for the community.
Guests can tour the local villages to experience the different cultures and to be part of the Growing Pearls initiative. They can make donations, which go directly towards the various projects, and thus make an indelible difference.
Previous projects include: building a jungle gym, painting the school, planting a vegetable garden and various initiatives teaching the children about nature conservation.
For more information visit their website: http://www.WhitePearlResorts.com
Facebook: http://www.facebook.com/WhitePearlResorts/
Twitter: http://www.twitter.com/WhitePearlRes
Instagram: http://www.instagram.com/WhitePearlRes