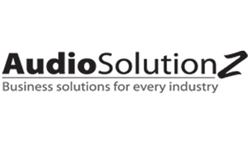 How an organization and its employees respond in the first few seconds of a workplace shooting will dictate the consequences
Durham, NC (PRWEB) July 19, 2016
AudioSolutionz specializes in bringing much needed information, updates and knowledge in trending topics in the industry. Its webinars are presented by nationally and internationally recognized experts in top industries, including manufacturing, retail and CPG, safety and security, education, chemicals and more. This July the company is has roped in noted security expert Bo Mitchell, President/Founder 911 Consulting, who was also the Police Commissioner of Wilton, CT for 16 years. In February 2001 he founded 911 Consulting which creates emergency plans, training and exercises for organizations like GE HQ, MasterCard HQ, Hyatt HQ, Goodrich, plus 25 secondary schools and four colleges/universities. Bo has earned 16 certifications in homeland security, organizational safety and security. He also serves as an expert in landmark court cases nationally. Bo is a Certified Emergency Manager, Certified in Homeland Security and a Certified Business Continuity Professional.
On Tuesday, July 26, 2016, AudioSolutionz will host a Live Webinar presented by expert speaker Bo Mitchell titled "How to Survive a Mass Shooting in Your Workplace" on Tue, July 26, 2016. This session aims to equip organizations with crucial responses for the first few seconds of a mass shooting incident.
According to recent statistics, Active Shooter incidents and workplace shooting incidents, which often leave one or more people dead, have quadrupled in the last three and a half years. A mass shooting in the workplace is an intense and combative situation. It might only last for a few minutes, and can be over before the police can even respond. In such a situation, organizations must have in place response procedures and processes to minimize the risk to their employees. Organizational response within the first few seconds of an incident can dictate the consequences.
A mass shooting, active shooting or mass murder similar to the one that occurred in Nice, France, can often only last for a few minutes, making it difficult for the police to respond in time. Being prepared for such incidents is key to ensuring the safety of employees. Organizations must understand how the local police department would respond in their workplace and even whether to arm employees. Having effective policies and procedures in place is essential to prevent loss of life.
In this live webinar, expert speaker Bo Mitchell will share his expertise on how organizations can prevent mass shootings in the workplace. He will discuss how an organization and its employees should respond in the first few seconds and minutes of an incident, and how an organization should prepare its people. He will discuss what RUN/HIDE/FIGHT means to each organization and its employees regarding a mass shooting in the workplace. As per Bo, "this training is a must have given the way acts of violence are becoming common in the workplace."
For more information visit: https://www.audiosolutionz.com/safety-security/workplace-mass-shooting-survival.html
About AudioSolutionz
AudioSolutionz is the country's leading source of knowledge and training for professionals in the Safety and Security sector. Our conferences and webinars on the safety and security sector are conducted by nationally renowned experts and consultants who provide a fresh perspective on safety issues and regulations. AudioSolutionz offers important updates, regulatory knowledge and compliance information on the hot topics in this sector. It has provided thousands of professionals in the safety and security sector the opportunity to get answers to their most complex questions directly from experts.