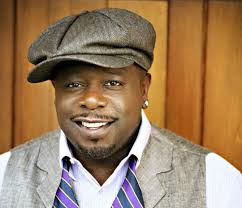 St. Louis, Missouri (PRWEB) July 19, 2016
CEDRIC THE ENTERTAINER TO BE HONORED AS PERSON OF THE YEAR AT UNCF ST. LOUIS EVENING OF STARS CONCERT GALA
Join nine-time Grammy®-nominated recording artist Ledisi as she headlines the inaugural UNCF St. Louis Evening of Stars Concert Gala honoring actor, comedian and philanthropist Cedric the Entertainer at the Sheldon Performing Arts Center on July 31 at 7 p.m. The Cedric the Entertainer Charitable Foundation has awarded more than $150,000 and assisted more than 50 students in achieving a college education since the scholarship's inception in 2002. Proceeds from this fundraising gala will raise public awareness and further provide Missouri students with resources to get to and through college.
Since UNCF's inception in 1944, more than $4.5 billion has been awarded in financial support to students across the country. UNCF is honored to pay tribute to individuals who are aligned with those efforts. This year's honorees also include Southeast Missouri State University, organization of the year, and Kielah Harbert and Wilgory Tanjong, youth of the year.
"It is vitally important to honor local champions who understand the plight in providing quality education," said McFarlane Duncan, UNCF area development director. "Our honorees continue to lead the charge in changing our community by securing better futures."
The event is made possible by sponsors including Build-A-Bear, Ameren, Southeast Missouri State University, Wells Fargo, Ascension and Hyatt Hotels.
To purchase tickets, which range from $45 to $120, please visit: http://www.aneveningofstarsstl.com
Follow this event on Facebook: https://www.facebook.com/uncfstl
About UNCF
UNCF (the United Negro College Fund) is the nation's largest and most effective minority education organization. To serve youth, the community and the nation, UNCF supports students' education and development through scholarships and other programs, supports and strengthens its 37 member colleges and universities, and advocates for the importance of minority education and college readiness. UNCF institutions and other historically black colleges and universities are highly effective, awarding 21 percent of African American baccalaureate degrees. UNCF administers more than 400 programs, including scholarship, internship and fellowship, mentoring, summer enrichment, and curriculum and faculty development programs. Today, UNCF supports more than 60,000 students at over 1,100 colleges and universities across the country. Its logo features the UNCF torch of leadership in education and its widely recognized motto, "A mind is a terrible thing to waste."® Learn more at UNCF.org or for continuous updates and news, follow UNCF on Twitter at @UNCF.