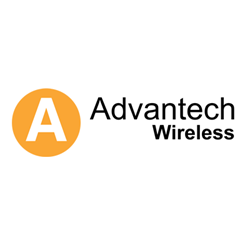 Montreal, CANADA (PRWEB) July 18, 2016
Advantech Wireless, a global leader for High Throughput Satellite broadcast and broadband communications solutions, today announced WideSAT, a new HTS GEO/MEO/LEO widebeam technology to increase density, versatility, and efficiency when utilizing wide transponders from 250MHz-2GHz for High Throughput Satellite data links. WideSAT technology will be incorporated in Advantech Wireless' award-winning A-SAT-II multi-waveform satellite networking platform as well as future products.
"Our new WideSAT technology has been designed specifically for better handling of the new HTS GEO/MEO/LEO widebeam transponders that can typically be 7-15 times larger than the traditional 36MHz GEO transponders. WideSAT is planned to enhance our leading A-SAT-II multi-waveform satellite networking platform to dramatically improve point to multipoint broadband applications. WideSAT will also improve integration with Software Defined Networks (SDN), Network Function Virtualization (NFV) and integration with advanced terrestrial and wireless telecommunication infrastructures. This state-of-the-art technology will support standardized cloud architectures as well as the deployment of Mobile Edge Computing (MEC) Satellite aggregation points. It is designed to be fully integrating with the new 4G/LTE, 5G and IoT architectures and use cases," said Oscar Glottman, Advantech Wireless' CMO for Satellite Networks.
About Advantech Wireless
Advantech Wireless supports the critical need for High Throughput Satellite communications in a rapidly expanding digital environment. Our proven, low-cost, and highly reliable system solutions are meeting the ever-increasing need for high-bandwidth communications essential to military and government solutions, as well as cellular network providers, broadcasters, robust corporate networks, and security. We integrate award-winning research and development engineering into our designs. The result: custom solutions with lowest overall capital and operating costs, together with an unparalleled commitment to lead the industry in materials, design and reliability.