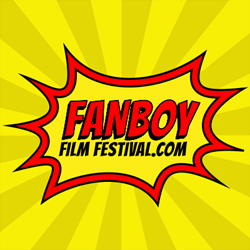 It's crazy to think that more people will attend the Fan Boy Film Festival than the top 5 films festivals in the world combined. This makes me feel like a real superhero!"
(PRWEB) July 18, 2016
The Fan Boy Film Festival, a global online initiative offering free fanboy content viewing through its web-based platform, opened this weekend to more than 12,000 online visitors. Festival attendees logged in free of charge and chose from 800 films, comprised of full length features, shorts and documentaries from filmmakers worldwide. The festival began Friday, July 15 and runs through August 26, 2016. To watch the films and vote, viewers register for a complimentary account at FanBoyFilmFestival.com.
The brainchild of Michael Kanik, a wanna-be superhero, Fan Boy Film Festival was born out of his desire to see more indie fan film content at San Diego Comic-Con: "As a self professed fanboy, I was left wanting more after my annual trek to the convention last year. There are some genius fan films out there that, I felt, needed a platform so I decided to create a festival of our own and bring this world to every comic book nerd out there in the privacy of his basement free of charge! And everyone is invited! I had no idea of the amount of interest we'd have...then more than 1000 entries from all over the world came pouring in and 12,000 visitors opening weekend! It's crazy to think that more people will attend the Fan Boy Film Festival than the top 5 films festivals in the world combined. This makes me feel like a real superhero!"
Film formats include shorts, features, trailers, documentaries, web series, music videos, student films, and original trailers in the following genres: drama, comedy, fantasy, horror, action, animation, superhero, fan film, science fiction, fandom-related genres and many more. Content, specializes in, but is not limited to fanboy films. Some notable fan film entries are Deadpool vs. Star Wars; One on One (a Superman movie about the life of Clark Kent); Batman: Retribution; Spoiler Alert (a Star Wars fan film about a guy who ruins the ending of Phantom Menace); Superman Music Video; Street Fighter 5:5 Super Hyper Turbo Recession Edition; Anime Movie; World's Greatest Super Duper Team; Coin Quest; Super Man; and Working Class Hero, to name a few.
This year's contest introduces a pioneering category for films created on a smartphone or tablet, uniquely recognizing that films are no longer created on traditional equipment. The winner of this category wins a $5,000 cash prize. Other categories include a MEME Contest and Best Film, with cash prizes of $1,000 and $10,000 respectively. All prizes are awarded based solely on the votes of registered Fan Boy users as opposed to a panel of filmmakers. Fan Boy caters to an audience of 18 to 65 years young. Contest submissions opened on March 15, and the entries were viewed and vetted to ensure quality and no pornography.
Upon festival conclusion, filmmakers will also have the option to exercise a unique film distribution model by housing their film(s) on the Fan Boy website where they can continue to earn revenue from a dedicated fan base. Cinevee, a digital platform for content creators to self distribute, and TotallyPopCulture.com a news website about all things pop culture, came on as lead sponsors to make this festival a reality.
About Fan Boy Film Festival
Fan Boy is an online festival for filmmakers who want to share their art with fans and interact with other filmmakers. Launched by a team of film fanatics, as well as, founders and purveyors of TotallyPopCulture.com, the festival is excited to unleash a wide variety of new and interesting content to their online community without charging a submission fee for filmmakers to participate.
Media Contact:
Michael Kanik
Mkanik(at)fanboyfilmfestival(dot)com
201-683-1170