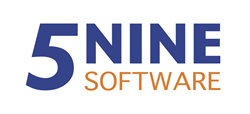 5nine Manager provides easy-to-use Graphic User Interface for Nano Server, Microsoft Hyper-V Server and Windows Server 2016
CHICAGO, IL (PRWEB) July 19, 2016
5nine Software, the leading global Hyper-V virtualization security and management provider, announced the release of the management, monitoring and capacity planning solution, 5nine Manager v9.2 BETA for Nano Server, at the largest Microsoft's partners event – World Partner Conference in Toronto, held on July 10-14.
5nine, ISV and Gold Datacenter Microsoft Partner, has been co-developing alongside Nano Server (NS) for over a year. 5nine Manager v.9.2 Beta http://www.5nine.com/NanoServer is providing Graphical User Interface, remote management and monitoring for Microsoft Nano Server and Windows Server 2016 to be released in the Fall.
"Nano Server release is one of the most interesting and promising events of the year for the global IT community, as the part of the Windows Server 2016 release scheduled for late September," - said Morgan Holm, VP of Product Management at 5nine Software. "The 5nine Team, working closely with Microsoft Teams, prepared the solution that empowers datacenter administrators to manage and monitor the cluster infrastructures, based on the light-weight and secure Nano Server platform. 5nine Manager provides easy-to-use Graphic User Interface for Nano Server, Microsoft Hyper-V Server and Windows Server 2016".
About Nano Server
Nano Server is set to revolutionize how Hyper-V virtual machines are created, managed and operated with the upcoming Windows Server 2016 release. 5nine Manager is an easy, centralized and affordable management and monitoring solution designed for every Hyper-V user.
About WPC
The Microsoft Worldwide Partner Conference (WPC) is the largest annual event for Microsoft partners. At WPC, partners learn about Microsoft's roadmap for the upcoming year, network and build connections, share best practices, experience the latest product innovations, and learn new skills and techniques. The Microsoft Worldwide Partner Conference (WPC) brought together over 39,000 attendees from around the globe for a week of networking and learning—all with the goal of increasing partner profitability and accelerating business growth. In 2016, the conference was held July 10-14 in Toronto, Canada.
Availability
5nine Manager v9.2 BETA is available immediately. For more information or to download a free 60-day trial version, please visit: http://www.5nine.com/NanoServer
About 5nine Software
5nine Software is the leading global Hyper-V virtualization security and management provider. It offers the first and only agentless security and administration solutions for Microsoft Hyper-V. 5nine Software provides innovative, powerful and easy-to-use software designed to reduce costs, increase productivity and mitigate security risks. Today, 5nine Software helps over 100,000 satisfied users around the globe to reach the full potential of their virtual infrastructure.
Founded in 2009, 5nine Software is headquartered in Chicago, with offices worldwide. 5nine is a Microsoft Gold Datacenter Partner, Enterprise Cloud Alliance Partner, Azure Pack Partner, and member of the Virus Information Alliance.