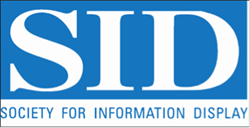 SID Vehicle Displays Detroit is the roadmap to new markets in advanced in-car display technology
(PRWEB) July 20, 2016
To meet the expectations of digitally connected drivers and passengers around the world and from the Motor City to the City by the Bay, auto OEMs and suppliers are focused on introducing advanced electronic vehicle displays technology, smartphone-like interfaces and the latest applications into their high-tech, hybrid, electric, connected and autonomous vehicles. In her SID Vehicle Displays Detroit opening keynote, Ms. Wahnschaff will cover innovative insights on how to win over consumers with technology now and in the future, new concepts in comfort and connectivity, as well as "what more" vehicles can do when we no longer need to worry about driving them.
Hundreds of automotive OEM professionals, designers, engineers, scientists, technologists, researchers and systems integrators are expected to gather for two immersive days at the 23rd annual SID Vehicle Displays Detroit to be held September 27-28. The technical program features visionary presenters; with dozens of paper sessions by scientists, engineers and technologists from the display, HMI, vehicle systems, photonics, academic and auto OEM communities, providing in-depth knowledge and insights on the latest scientific advances, most recent breakthroughs, and potentially revolutionary applications.
The program covers hot topics driving rapid change in the automotive landscape including:
Automotive Marketplace

Changing Market Dynamics in Automotive Displays & HMI (Human-Machine-Interface)
Touch, Touchless Control and Flexible Displays for Automotive Market
Touch and Interactivity

Dimensions of Human Touch Perception that Influence Customer Preference
Force Sensing Capacitive Touchscreen Technology for Improved Haptic Feedback and Confirmation of Driver Intent
Force-Enabled Touch Input on the Steering Wheel
Camouflaged Optical Sensors
PANEL DEBATE: Automotive Display & HMI Evolution Toward Autonomous System
Optoelectronics For Vehicles

Turning Dust into Light
Inverted Organic Photodiodes with DMD Top Illumination Transparent Anode
Wide-Angle and Polarization-Independent Structural Colors Employing 1D Photonic Crystals
Bio-Inspired Materials for Electrochemical Devices and Displays
Testing and Solutions for Automotives

Development of Qualified DMDs for Automotive Displays
Automotive Total Biometric Automatic Luminance Control System
Minimizing HUD Ghost Images from Glare Trap Lens
Luminous Efficiency of Transflective Display Measurements
Advances in Methods for Automated Testing of Instrument Clusters
Evaluation on the Cover Glass for Auto-interior Applications
Optical Technology Improvements

Corning Gorilla Glass for Next Generation Automotive Display Cover Lens
Anti-Glare Solutions for Automotive Displays
Anti-Glare Colored Dashboard Based on Lenticular Lenses
New Curved Surfaces Optical Bonding Process for Automotive Displays and Sensors
Optical Bonding Solutions for Vended or Flexible Displays
Polyurethane-Based OCA Opens New Era for Optical Bonding
The concurrent exhibition features more than 50 leading display technology product and service providers, showcasing their latest cockpit offerings, up-and-coming technologies, and in-car solutions. Attendees can demo products, source suppliers, and engage in one-on-one problem solving with expert technical reps.
Register at the link below before Friday, September 9th, for Early Bird savings.
To find out more, to attend, or join SID go to http://www.vehicledisplay.org. For information on exhibiting or event sponsorship, contact Alicia Waldron awaldron(at)pcm411(dot)com, or call (212) 460-8090 ext. 216.
About SID Vehicle Displays Detroit:
SID Vehicle Displays Detroit is sponsored by the Detroit Chapter of SID (Society for Information Display) http://www.sid.org. SID is the only professional society focused on the display industry. By exclusively focusing on the advancement of electronic display technology, SID provides a unique platform for industry collaboration, communication and training in all related technologies while showcasing the industry's best new products. The organization's members are professionals in the technical and business disciplines that relate to display research, design, manufacturing, applications, marketing and sales.