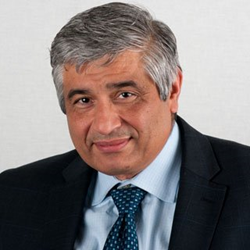 Edison, NJ (PRWEB) July 20, 2016
PayCommerce, the leading enterprise-grade cross-border payments network with a Premier SWIFT Service Bureau; today announced it has launched a suite of security enhancements which provides additional layers of protection for all financial messaging, including SWIFT.
"The recent increase in financial messaging security issues in Bangladesh, Vietnam and Ecuador, have highlighted the vulnerabilities in cross-border transaction banking," states Kesh Talwar, Chief Payments Officer and CFO. "As a result, PayCommerce has created additional layers of protection and security which many of our global banking customers are already implementing".
PayCommerce has introduced a robust suite of security solutions beyond standard dual-authentication, which provides an additional layer of protection by combining a password that is 'known' to the user in addition to a password that is 'newly generated and unknown' to the user. Beyond this offering, customers can benefit from a portfolio of PayCommerce products including: workflow authorization; advanced encryption; geo-IP location; account-to-device verification; device reputation; advanced and customized alerting and detection based on time, frequency, location and device.
B. Venkat, SVP of PayCommerce Network and Messaging adds, "We believe that strengthening security around financial messaging (including SWIFT access) must be a fundamental part of an overall security program within the enterprise. As a result, leading banks are already successfully leveraging our enhanced security solutions."
About PayCommerce
PayCommerce is the leading open cross-border payments network that enables both disbursements and collections transactions through a single point of connectivity for members. Members include: banks, financial institutions, global corporates and alternate channel providers. It is an open network where eligible institutions can join and there are no up-front costs. The Premier SWIFT Service Bureau is only one of twelve worldwide.
Headquartered in Edison, NJ, the firm has branches across 4 continents with employees strategically placed around the globe to support customers. Its vision is to create the largest correspondent bank network that enables faster payments for disbursements and acceptance globally. For more information on the company, please visit http://www.paycommerce.com.