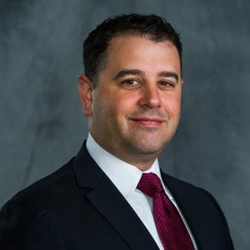 Alexandria, VA (PRWEB) July 19, 2016
Ewing comes to APSP from the National Association of Insurance & Financial Advisors, where he served as the assistant vice president of business development and strategic partnerships. He will be responsible for the overall strategy, planning, and implementation of activities to promote membership retention and growth and business development strategies. Ewing earned his BA from Longwood University.
"We are pleased to welcome Seth to the industry and APSP family," said APSP President and CEO Rich Gottwald. "With over 16 years of nonprofit experience, we look forward to him elevating the member customer service experience while bringing a fresh perspective on how APSP can partner with our members to move their businesses forward."
For more information email, Ewing at sewing(at)apsp(dot)org or visit APSP.org.
•••
About APSP
The Association of Pool & Spa Professionals (APSP) is the world's oldest and largest association representing swimming pool, hot tub, and spa manufacturers, distributors, manufacturers' agents, designers, builders, installers, suppliers, retailers, and service professionals. Dedicated to the growth and development of its members' businesses and to promoting the enjoyment and safety of pools and spas, APSP offers a range of services, from professional development to advancing key legislation and regulation at the federal and local levels, to consumer outreach and public safety. APSP is the only industry organization recognized by the American National Standards Institute to develop and promote national standards for pools, hot tubs, and spas. For more information, visit APSP.org or the Association's consumer site, EscapetoWater.com.