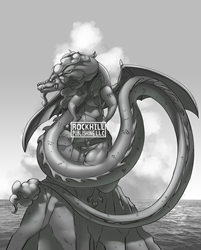 "As authors, we celebrate humanity in all its diversities and complexities," says James L Hill, Owner of RockHill Publishing LLC.
VIRGINIA BEACH, VA (PRWEB) July 20, 2016
Keeping with their mission of creating opportunities for new writers and The Ishmael Tree's commitment to enriching readers with diversity in pop culture, the translation of three titles, Killer With A Heart, an adult crime novel; Knight Kisses, a non-traditional romance; and The Emerald Lady, a historical fantasy, are certain to appeal to the Arab Reading audience and bridge Western to Middle Eastern cultures through books. Writers from America and South Africa give RockHill Publishing LLC a diverse and global viewpoint, and its small publishing house status gives it the personal touch not found in the major players.
The Ishmael Tree is a boutique publishing house that features titles in select genres with a strong focus on hot topic issues. They are based in New York City and will be headquartering in Sharjah, United Arab Emirates Sharjah -UAE's Culture emirate- is home to the world's 4th largest Book Fair: Sharjah International Book Fair. The Ishmael Tree specializes in Arabic, French, and Spanish (mostly Arabic) translations introducing books and authors to eager new readership yearning to explore the world from the comfort of their best reading spot.
Literature, and the arts, have always been a unifying element for humanity. Through the words of the writer, many come to realize that we have more in common than what society would have us believe. Around the world we all share the same desires, a life free from strife and a future filled with aspirations for our children. These values are easily recognized in any language. The themes of love, friendship, and honor are readily translatable and will add to these books' popularity around the world.
With new titles Killer With Three Heads, the second book in the Killer series released in June, and When Dani Smiles due out by year's end, RockHill Publishing LLC looks forward to a long and fruitful union with The Ishmael Tree, and making new and lasting fans in the Arabic world.
# # #
James L Hill
RockHill Publishing LLC
For more information, email jlhill(at)rockhillpublishing(dot)com