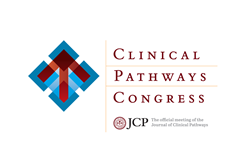 Malvern, PA (PRWEB) July 19, 2016
Journal of Clinical Pathways, a leading peer-reviewed publication from HMP Communications Holdings, LLC, today announced that Richard L. Schilsky, MD, FACP, FASCO, Chief Medical Officer, American Society of Clinical Oncology (ASCO), will serve as keynote speaker for its inaugural Clinical Pathways Congress, taking place September 16-18 in Boston, MA.
In his role at ASCO, Dr. Schilsky is involved in professional and patient education, quality improvement, policy and advocacy, communications, clinical research, and development of CancerLinQ, ASCO's rapid learning system for oncology. His presentation, "Precision Medicine: An Essential Component of Oncology Clinical Pathways," will address how precision medicine strategies can be integrated into clinical pathways to support high-value cancer care.
"We are privileged to have Dr. Schilsky as the keynote speaker for our first meeting," said Robin T. Zon, MD, FACP, FASCO, steering committee member, and chair of ASCO's Clinical Pathways task force. "Dr. Schilsky will delve into one of the "hot button" questions within the oncology community today – how can precision medicine strategies – those based on the fundamental idea of a patient receiving a treatment tailored to his or her unique tumor biology, clinical circumstances, and goals – be incorporated with tools such as clinical pathways that seek to minimize variations in care? With his expertise as a guide, the oncology care community will come together to address the inherent tension that exists between these two concepts and work together to find solutions that move care forward."
With more than $157 billion spent on cancer treatment in the U.S. annually, oncology care is under increasing scrutiny in order to reduce costs, improve consistency, and drive efficiency. Value-based management tools such as clinical pathways have become an important component of the shift towards more outcome-driven models for care, but they raise questions among providers, payers, and other stakeholders about their impact on health outcomes and patient care.
The Congress will bring together payers, providers, cancer center directors, administrators, HEOR specialists, pathways developers, and health IT and informatics managers, to discuss clinical pathways, cost-effective therapies, and questions regarding pathways and their design, implementation, and impact. The meeting aspires to help the cancer care community develop strategies to ensure clinical pathways align with provider, payer, and patient needs.
Other sessions as part of the program include:

Review of and Exchange on the ASCO Policy Statement on Clinical Pathways
Clinical Pathways: A Point-Counterpoint from the Provider and Payer Perspective
Can Physician Behavior Change? The Case for Provider-Driven Pathways
What Constitutes Fair Pricing of Oncology Medications?
Patient Impact on the Implementation & Effectiveness of Clinical Pathways
For more information about the conference and to register, please visit clinicalpathwayscongress.com.
About Journal of Clinical Pathways
Launched in 2015, the mission of Journal of Clinical Pathways is to provide a platform for original research, insights, and perspectives in the pursuit of attaining quantifiable value in healthcare. Published monthly, the journal features peer-reviewed educational and informational articles on topics including: comparative-effectiveness research; big data analytics; methods in clinical pathway development; optimizing clinical pathway implementation, compliance, and adherence; evaluating health, economic, and patient-centered outcomes; and alternative payment and value-based care models. To learn more, visit journalofclinicalpathways.com.
About HMP Communications Holdings, LLC
HMP Communications Holdings, LLC (HMP), a collaborative formed by HMP Communications, LLC and the North American Center for Continuing Medical Education, LLC (NACCME), is a multi-channel leader in healthcare content and education, with a mission to improve patient care. The company produces clinically relevant, evidence-based journals, events and accredited, continuing education for the healthcare community, across a range of therapeutic areas. Its brands include Consultant, the monthly, award-winning journal relied upon by primary care practitioners and the Symposium on Advanced Wound Care (SAWC), the largest wound care meeting in the world. For more information, visit hmpholdings.com.