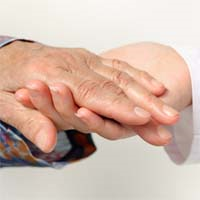 Active participation in a guided and closed support group allowed participants to share their experiences and concerns
Raleigh, NC (PRWEB) July 20, 2016
New research appears to confirm the idea that mesothelioma support groups don't need to be in person to be of value. Surviving Mesothelioma has just posted an article on the new study. Click here to read it now.
Investigators with Columbia University, the Mesothelioma Applied Research Foundation, and Maimonides Medical Center in New York offered six weeks of support via phone and Internet to people impacted by mesothelioma.
"Active participation in a guided and closed support group allowed participants to share their experiences and concerns about their diagnoses comfortably, supporting transition beyond active-treatment," concludes Columbia University researcher Gleneara Bates, MSW.
According to the report published in Translational Lung Cancer Research, the most active participants in these groups found them to be a helpful way to cope with the difficulties of mesothelioma treatment.
"Because mesothelioma is such a rare cancer, it can be difficult to find a local support group of other mesothelioma patients," says Alex Strauss, Surviving Mesothelioma's Managing Editor. "Particularly for people who live in smaller communities, a remote mesothelioma support group may be a valuable alternative."
To read more about the support group study and its findings, see Online Support for Mesothelioma Survivors: What's Working Now, now available on the Surviving Mesothelioma website.
Bates, G, et al, "Approach to offering remote support to mesothelioma patients: the mesothelioma survivor project", June 2016, Tralantoinal Lung Cancer Research, pp. 216-218, http://tlcr.amegroups.com/article/view/8069
For nearly ten years, Surviving Mesothelioma has brought readers the most important and ground-breaking news on the causes, diagnosis and treatment of mesothelioma. All Surviving Mesothelioma news is gathered and reported directly from the peer-reviewed medical literature. Written for patients and their loved ones, Surviving Mesothelioma news helps families make more informed decisions.