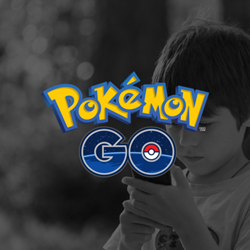 (PRWEB) August 03, 2016
Since the release of Pokémon GO in July, users from all around the globe have gotten into car accidents, been robbed, and stumbled upon dead bodies in rivers. To use Pokémon GO, players must physically wander around real-world locations in search of Pokémon characters. But the app has taken users to some strange places, including cemeteries and strip clubs. Some locations have proven to be more dangerous than others; two men fell off an ocean bluff while attempting to catch a Pokémon in San Diego.
Parents are now often not sure about where their children are and if they are in safe playing Pokémon GO. Beside well-known mSpy features such as GPS location monitoring and GEO-fencing now mSpy offers a Pokemon GO tracker. Now parents choose themselves when to restrict or even block access to Pokémon GO application. mSpy makes this process easy and remote. Parents can check time statistics and GPS location log and decide to whether to block Pokémon GO or not, protecting their children.
All the functions of mSpy, available in earlier versions of application, are still available for the users. mSpy still provides a wide range of features that safeguard modern children in most situations. It is one of the best ways nowadays to really acknowledge any child's interests and concerns. With the GPS tracking, parents can know if their children are in the wrong or dangerous neighborhood; with the messaging records, including texts, emails and most messengers - the cyber-bullying problem can be prevented. With the web browsing history reports, concerned parents can make sure that children are not spending time on pornography or gambling websites.
mSpy keeps its users protected from all the modern threats, including the hidden ones!
ABOUT MSPY
mSpy specializes in customized and user-friendly mobile & computer monitoring solutions, by utilizing the latest innovations in monitoring technologies. mSpy goal is to deliver the fastest and most secure solutions that suits most demanding parental and corporate needs and brings guaranteed results at an affordable price.