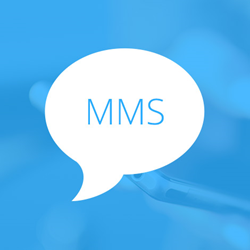 (PRWEB) August 10, 2016
The new update will include all audio/aac, video/mpeg, image/jpeg MMS files monitoring and will be available both on Android and iOS devices. The new mSpy for IOS version is 4.13.0 and for Android - 4.18.2.
Parents are often not sure about some of their children's friends or want to be 100% confident that children spend time in good company. Now mSpy offers one more option for parents to feel even more confident. With mSpy multimedia MMS monitoring there is no need to worry about the content which kids share or receive. Starting from August 2016 all video and image content sent or received in MMS will be available through mSpy Control Panel for parents' monitoring.
mSpy now is one of the key instruments to safeguard modern children online. It is one of the best ways today to really acknowledge any child's interests and concerns. With the GPS tracking, parents can know if their children are in the wrong or a dangerous neighborhood; with the messaging records, including texts, emails and most messengers, cyber-bullying problems can be prevented. With the web browsing history reports, concerned parents can make sure that children are not spending time on pornography or gambling websites.
mSpy also plans to release Pokemon GO block feature which will be available soon.
Stay tuned to mSpy updates 2016.
ABOUT MSPY
mSpy specializes in customized and user-friendly mobile & computer monitoring solutions, by utilizing the latest innovations in monitoring technologies. mSpy's goal is to deliver the fastest and most secure solutions that suits most demanding parental and corporate needs and brings guaranteed results at an affordable price.