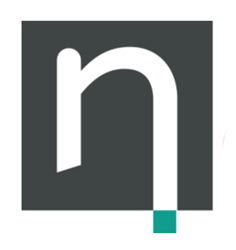 Nasstar CEO Nigel Redwood said "We are very pleased to be able to offer NowWeComply to our recruitment customers, it is a fantastic technology that can really enable a recruitment business to drive down costs and streamline operations."
London, England (PRWEB) July 21, 2016
Kamanchi (a Nasstar PLC company) and NowWeComply today announced a partnership to provide recruitment companies with intelligent automation technology that allows them to become more efficient when managing recruitment candidates, streamline recruitment compliance and drive down candidate costs.
The partnership will allow Kamanchi and Nasstar PLC to provide NowWeComply's Intelligent Automation system to recruitment companies in the UK allowing them to screen candidates quicker, reduce cost and remove the consequences of becoming non-compliant.
Nasstar CEO Nigel Redwood said today "We are very pleased to be able to offer NowWeComply to our many recruitment customers, it's a fantastic piece of technology with a large amount of third party integration services that can really enable a recruitment business to streamline their operations and drive down their costs. I think our customers will be very happy with this partnership and enhanced recruitment technology offering."
Kamanchi Managing Director Guy Deterding today said "We have been looking for ways to enhance our recruitment technology service offering on the compliance front and NowWeComply offered the broadest scope. It is not just about compliance either, the Intelligent Automation system can deliver efficiencies, and improve recruitment candidate care, across a number of critical recruitment processes."
NowWeComply CEO Ben Stoneham added "We're delighted to be working with Kamanchi and Nasstar because they have a profound understanding of how to get the best out of technology in the recruitment sector."
The partnership will allow Kamanchi and Nasstar PLC to bring the NowWeComply platform to the recruitment market.
Nasstar is a specialist in providing support to recruitment businesses, their recruitment team which was strengthened by the acquisition of Kamanchi in 2014, has spent more than two decades working in the recruitment sector, speaks the language of the recruitment industry and has worked with dozens of recruitment consultancies globally.
Nasstar's recruitment team believes that current trends point towards recruitment agencies compliance burdens having an increasingly larger impact on the bottom line, they believe that introducing scalability and manageability into a recruitment agency not only improves profitability, but also allows recruitment agencies to differentiate themselves by being able to demonstrate a superior recruitment compliance capability.
About Nasstar PLC
Nasstar PLC is one of the UK´s leading providers of managed IT, professional services and cloud computing to the recruitment industry, with more than 140 employees and more than 10,000 users spread across four regional offices.
Nasstar (AIM:NASA) was founded in 1998, admitted to the London Stock Exchange in December 2005, and acquired Kamanchi Limited in July 2014 to further strengthen their existing recruitment division.