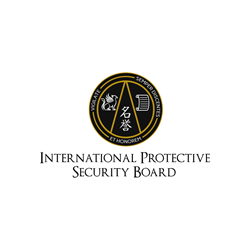 One of the great things about the Close Protection Conference is the opportunity to meet so many people in one place. There's no better way to initiate and cultivate relationships that can be career changers.
(PRWEB) July 25, 2016
The International Protective Security Board (IPSBoard), an independent nonprofit organization devoted to the protection professionals' industry, will host its first Close Protection Conference Friday, December 2 through Saturday, December 3, 2016 at Bally's Hotel & Casino in Las Vegas.
The IPSBoard facilitates the development and education of professional standards and best practices for the protective security industry. The two-day conference, designed for a broad spectrum of personal security professionals, will feature seminars, workshops and networking.
"A critical area we will focus on is the industry's readiness to confront current threat levels," said Filippo Marino, President of the IPSBoard. "Given the changing nature of terrorist and other violent attacks, is the protective industry keeping pace? How do we up our game? This conference will ensure that we are all aware of relevant threats and suitable mitigation."
A key highlight of the conference will include the comprehensive nature of the program and participants. According to noted personal security expert Chuck Randolph, "Protective professionals will represent various sectors – Entertainment; High Net-Worth; Protective Security Detail (PSD); Executive/Corporate Protection; and Law Enforcement/Government.
Participants in all five sectors are doing the same thing – protecting people. Yet, they are doing their jobs in slightly and sometimes significant ways. It's very important that professionals in one sector learn from those in others, especially in today's environment."
The Close Protection Conference is the first of its kind and provides a unique opportunity to refresh old industry contacts and make new ones.
"Social media has become the preferred way to connect and engage. However, interacting with old and new contacts is a great investment in anyone's career," said Jerry Heying, founder of the International Protection Group, LLC.
According to the IPSB board of directors, the protective industry is changing at the speed of light and it's more important than ever to recognize how it has evolved professionally. The result is the need to hone skills, competencies and best practices.
"We need to take responsibility for and ownership of our destiny as an industry. Bringing like-minded professionals to learn, connect and grow together is an important step in the right direction," said Christian West, CEO of AS Solution.
Click here to register for this year's conference: (http://www.eventbrite.com/e/the-close-protection-conference-2016-tickets-24812783704?ref=ebtnebregn. For more information on the conference, please read the IPSB's blog post http://www.ipsboard.org/ipsboard-blog/.