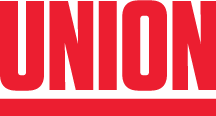 "We at Union want to support this critically needed public discussion which is the basis for hope and a more peaceful future."- Rev. Fred Davie
New York, NY (PRWEB) July 19, 2016
Union Theological Seminary, the 180-year-old institution renowned for its scholarship and commitment to social justice, will gather leaders of the Orlando and New York LGBTQ faith communities for a public discussion about ways to build lasting bridges among faith groups and marginalized communities across the nation. The session will be held on Thursday, July 21, 12:30-2:00 p.m., at James Chapel, located at Union's Morningside Heights campus, 3041 Broadway at 121st Street in New York City.
The mass slaughter at the Pulse nightclub in Orlando, Florida, on June 12 left the nation reeling and searching for answers on how to stop violence against members of the LGBTQ community, lessen resentment of immigration and the newest Americans, and reduce spiraling and senseless gun violence.
The Rev. Fred Davie, Executive Vice President of Union Theological Seminary who served by appointment of President Obama on the White House Council on Faith-based and Neighborhood Partnerships and currently serves on the New York City Mayor's Clergy Advisory Council, will lead the panel discussion on what we can do as individuals and as a society, and how can people of faith, too often divided, can begin to establish a national conversation that will unite all communities in understanding and respect.
"Bigotry in America is real -- it is ontological. It has being," said Rev. Davie. "Fear and insecurity are its lifeblood. It presents in all forms. Overt. Ugly. Aggressive. Lethal. Subtle. Micro. Genteel. And we feed our American beast of bigotry with fears of all kinds and arm it with guns, and so it metastasizes into a mass killer of men, women and children."
"We need to begin a sustained national public conversation about concrete ways to reduce violence, increase respect and tolerance, and tackle the festering and explosive underlying issues of race, bigotry, and class in America."
The panel discussion is scheduled to include:

Rev. Terri Steed Pierce, pastor, Joy Metropolitan Community Church, Orlando
Rev. Brei Taylor, pastor, Oasis Fellowship Ministries, Orlando
Victoria Kirby York, National LGBTQ Task Force
Rev. Stanley Ramos, former pastor, MSW, LGBTQ community activist in Orlando; Master of Divinity candidate, Candler Theological Seminary, Emory University
Chris Hansen, "Pulse" survivor
Co-sponsors include: Riverside Church; Auburn Seminary; Bishop Tolton, Global Ministry, Fellowship of Affirming Ministries; Rev. Vanessa Brown, Rivers of Living Waters Ministries; Rev. Chloe Breyer, The Interfaith Center; The Center for African-American Religion, Sexuality and Social Justice (CARSS), Columbia University; and the Hindu American Foundation.
Union Theological Seminary in the City of New York, is a seminary and a graduate school of theology established in 1836 by founders "deeply impressed by the claims of the world upon the church." Union prepares men and women for committed lives of service to the church, academy and society.
Note – Media should enter Union Theological Seminary's Main Entrance at 121st Street and Broadway, where they will be directed to James Chapel.
This event is open to the public and lunch is included, but guests must RSVP: https://www.eventbrite.com/e/discussion-on-orlando-aftermath-tickets-26527744197#tickets