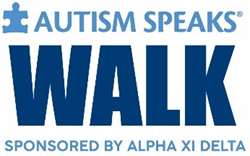 NEW YORK, N.Y. (PRWEB) July 20, 2016
Autism Speaks, the world's leading autism science and advocacy organization, today launched two new Autism Speaks Walk Public Service Announcements (PSAs). Each PSA features the story of a parent and their child with autism and why it is important to fundraise for the Autism Speaks Walk.
Autism Speaks Walk is the world's largest fundraising event to support the diverse needs of the autism community. This grassroots movement is powered by parents of children on the autism spectrum, generating funds that fuel innovative research and make connections to critical lifelong supports and services.
The new PSA campaign aims to motivate the public to register and fundraise for Autism Speaks Walk, and explains how the funds raised are essential to continuing the innovative research, family and adult services, and advocacy and awareness efforts that define Autism Speaks' mission. The campaign builds on the success of the Autism Speaks Walk program over the past ten years, and calls for further support to build on the progress made thus far.
"Autism Speaks Walk is the heart and soul of our organization," said Autism Speaks President and CEO Angela Geiger. "The PSAs are designed to convey how essential it is to our mission. By fundraising for Autism Speaks Walk, you are joining a community of people who support a better world for all people on the autism spectrum."
One of the PSAs features Adam Mojica and his father, Jesse. Jesse discusses the sense of celebration, acceptance and progress that his family has found at the Autism Speaks Walk. Jesse appeals to the importance of fundraising as an essential tool to improving the world and lives of all people living with autism.
"My experience with the Walks just have changed my life," says Jesse. "Fundraising for Autism Speaks is very important because that's where we're going to get the answers. Research, Advocacy, all of the changes that we need to make in this society to help those with autism. It is imperative that we do all that we can to fundraise."
The second PSA features Jacob Sanchez and his mother, Carmen. It highlights the incredible community fostered by the Autism Speaks Walk. Carmen calls for the public to register for an Autism Speaks Walk today, and fundraise to support the community and the lifelong supports and resources that are so vital.
"We felt like we were alone, and now we are a part of this big amazing community," says Carmen. "The hope is that this can be turned to resources for people in our community. Register for an Autism Speaks Walk."
The PSAs will air across multiple media channels and will promote the fall 2016 Autism Speaks Walk season. To learn more about the Walk and how to register and begin fundraising, visit http://www.AutismSpeaks.org/Walk.
About Autism
Autism is a general term used to describe a group of complex developmental brain disorders – autism spectrum disorders – caused by a combination of genes and environmental influences. These disorders are characterized, in varying degrees, by communication difficulties, social and behavioral challenges, and repetitive behaviors. An estimated 1 in 68 children in the U.S. is on the autism spectrum.
About Autism Speaks
Autism Speaks is the world's leading autism science and advocacy organization. It is dedicated to funding research into the causes, prevention, treatments and a cure for autism; increasing awareness of autism spectrum disorders; and advocating for the needs of individuals with autism and their families. Autism Speaks was founded in February 2005 by Suzanne and Bob Wright, the grandparents of a child with autism. Since its inception, Autism Speaks has committed more than $570 million to its mission, the majority in science and medical research. On the global front, Autism Speaks has established partnerships in more than 70 countries on five continents to foster international research, services and awareness. To learn more about Autism Speaks, please visit AutismSpeaks.org.