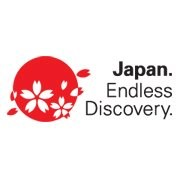 Los Angeles, CA (PRWEB) July 20, 2016
This September, The Japan National Tourism Organization (JNTO) will be part of a Japanese Pavilion at the 2016 Los Angeles Times' The Taste, which will again be held at Paramount Studios in Los Angeles. The Taste is an event aimed to showcase Southern California's culinary scene with influences from around the world. As part of a global initiative to increase travel to Japan, and to highlight the unique flavors and abundant foods of Japan, JNTO will be providing regional food and beverage samples, as well as travel information for attendees. A trip to Japan is not only a once-in-a-lifetime experience from a historical and cultural standpoint but also an amazing culinary experience. The many different and distinct tastes of Japan are reason alone enough to visit.
JNTO has partnered with Katsuya Restaurant, who will host a cooking demonstration on the main stage on September 3, as well as provide samples of foods made with miso, an essential ingredient in Japanese dishes. Miso varies in color, aroma and taste by region, and JNTO will be sampling foods made with red and white miso to highlight these different regions. In addition, regional sakes will be available for tasting, allowing attendees to learn about the various regions of Japan and encourage travel to these areas for a sake brewery tour experience. Similar to wine tasting tours, sake tours are a popular tourist activity and are a great way to tap into local lifestyle and culture. Regions such as Kyoto and Hyogo offer year round sake tasting. Master Sake Sommelier Toshio Ueno will be on hand to answer questions about various types of sake and sake tours that are offered in Japan. Three regional sakes will be showcased, and attendees will have a chance to walk away with a traditional "masu" (wooden sake cup), if they play a tasting game at the booth.
All of these culinary experiences are a part of JNTO's efforts to showcase the different regions of Japan that tourists can explore, where food is just one part of the Japanese experience. Named the #2 country to travel to in 2016 on Lonely Planet's Best in Travel 2016, Japan is "always number one for travelers in search of an otherworldly experience," according to Lonely Planet. Beyond the big cities, Japan possesses colorful and inspiring natural attractions beautifully interwoven by four distinct seasonal changes. Many of these destinations can be accessed conveniently via Japan's bullet trains, which connect Japan's metropolitan areas to the more rural and less explored areas. The bullet train service allows travelers to see a totally different world outside the cities, uncovering the natural beauty, charm and sightseeing spots of the country—peaceful pastoral areas with lush mountains, temples, shrines, gardens, and communities with great cultural variety. In addition, Japan has been preparing for the 2020 Tokyo Olympics and the 2019 Rugby World Cup with new luxury hotel openings and brand new air routes into Japan.
# # #
About Los Angeles Times' The Taste
The Taste, Los Angeles Times' annual celebration of Southern California's vibrant, influential culinary scene, returns to the Paramount Pictures Studios iconic backlot over Labor Day weekend, Sept. 2-4, 2016. Reflecting The Times' distinctive, award-winning coverage of all things edible, each of the five events will showcase the chefs and restaurants at the heart of L.A.'s food and dining culture and include unlimited tastings from the city's best eateries as well as specialty drinks, wine seminars and live demos. Tickets are on sale now at latimes.com/TheTaste.
Media accreditation application: https://www.eventbrite.com/e/the-taste-16-media-accreditation-application-registration-26428165354
About JNTO
The Japan National Tourism Organization (JNTO) was established in 1964 to promote international exchange through tourism. Headquartered in Tokyo and with 14 offices in key cities around the world, including New York and Los Angeles, JNTO is involved in a broad range of activities to promote travel to Japan through programs overseas as well as tourism-promoting activities throughout the United States. Activities include operating Tourist Information Centers in Japan for foreign visitors, arranging reception facilities for foreign visitors, promoting international conventions and trade fairs, conducting tourism-related research, and publishing travel literature and videos about Japan. The U.S. JNTO branches are responsible for promoting travel and tourism from the United States to Japan by providing up-to-date information on travel to and in Japan, participating in local travel fairs and exhibitions, assisting in developing tours to Japan, supplying free brochures to the travel industry, and lending display materials, award-winning films and video tapes to travel professionals to show to their clients. For more information about JNTO, visit http://www.us.jnto.go.jp.