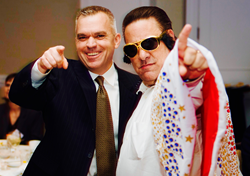 "People change the world, not governments or companies. We're simply passionate about re-investing into what matters most – people."
Boston, MA (PRWEB) July 21, 2016
radius financial group once more proved their success in helping the community in this year's New England Financial Marketing Awards. Aside from winning gold in the Internal Marketing category, radius won gold in recognition of marketing efforts that benefitted not just the company, but also the community. At last year's New England Financial Marketing Awards, radius won Best-In-Show and rounded up an unprecedented number of awards including two gold in the Community Champion Awards category; Financial Education and Economic Development.
As for this spring's 2016 New England Financial Marketing Awards, radius continues to thrive in the communities they live, work, serve and play, winning gold awards in Overall Philanthropy and Civic Involvement.
In just two years, radius has won gold in 4 out of 6 possible Community Champion Awards categories.
When asked about all of their recent marketing success, Dustin DeMeritt, radius' Director of Marketing, said, "Who we are is as important as what we do. We have a dramatic vision to revolutionize and reinvest in our industry, corporate cultures, and communities in which we live and work. We're honored and humbled by these awards, but it's a bit awkward to be recognized for our foundational work because it's never truly finished." He concluded, "People change the world, not governments or companies. We're simply passionate about re-investing into what matters most – people."
About radius financial group inc.
radius financial group inc. is a leading, private, full-service mortgage lender in New England, consistently delivering quality financial services to its clients and referral partners since 1999. With a commitment to delivering a measurably better experience to borrowers, radius has been nationally and locally recognized for its continued growth and achievements. Headquartered in Norwell, MA, radius services Massachusetts, New Hampshire, Rhode Island, Maine, Connecticut and Florida, with offices in Mansfield, Marlborough, Orleans, Scituate, Waltham, West Springfield and Bedford, NH. Visit us at @radiusgrp: http://www.radiusgrp.com facebook.com/radiusgrp twitter.com/radiusgrp instagram.com/radiusgrp google+.com/radiusgrp
About New England Financial Marketing Awards
Promoting financial institutions takes cleverness, savvy and focus. To recognize those accomplishments, Agility Resources Group created the Financial Marketing Awards. Here, marketers of banks and credit unions in Massachusetts, Connecticut, Rhode Island, New Hampshire, Maine and Vermont compete in the region's most prestigious annual event recognizing creative marketing and branding. As we do each year, we sent all the write-ups and supporting files to judges from the PennJerDel Bank Marketing Association (covering Pennsylvania, New Jersey and Delaware) — insuring that entries are judged by knowledgeable industry experts, but eliminating any local biases. For more information, please visit