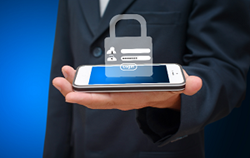 Boulder, Colo. (PRWEB) July 20, 2016
Enterprise Management Associates (EMA), a leading IT and data management research and consulting firm, today announced it will host a research webinar titled Securing a Mobile Workforce: An Objective Comparison of Leading Mobile Security Management Platforms, based on researching findings from the upcoming EMA Radar report ranking the leading MSM platforms. Created to assist IT professionals in selecting the right MSM products, this new EMA Radar report has identified the leading vendors in this space based on key criteria defined by EMA managing research director for systems management, Steve Brasen.
Mobile workers are demanding unprecedented access to enterprise applications, data, and IT services from their smartphones and tablets. Enabling increased accessibility to these resources, however, can place a business at risk if proper security protocols are not enforced. This requires advanced capabilities in identity management, threat detection, and data loss prevention. While there are many mobile security management tools on the market today, it is not always clear which will be the most effective in protecting an organization's sensitive information and intellectual property.
During this webinar, Brasen will help shed light on the leading mobile security management tools on the market, including a side-by-side comparison of the following 12 leading MSM platforms:

AirWatch by VMware
Centrify Identity Platform
Citrix XenMobile
HEAT Enterprise Mobility Management
IBM MaaS360
LANDESK Mobility Manager
ManageEngine Mobile Device Manager Plus
MobileIron Enterprise Mobility Management
NetPlus Amtel Mobile Device management
Sophos Mobile Control
SOTI MobiControl
Zimperium Mobile Threat Protection Suite
The webinar is Thursday, July 28 at 2:00 p.m. EDT. Those who wish to attend can register at: http://research.enterprisemanagement.com/securing-a-mobile-workforce-webinar-pr.html
About EMA
Founded in 1996, EMA is a leading industry analyst firm that specializes in providing deep insight across the full spectrum of IT and data management technologies. EMA analysts leverage a unique combination of practical experience, insight into industry best practices, and in-depth knowledge of current and planned vendor solutions to help its clients achieve their goals. Learn more about EMA research, analysis, and consulting services for enterprise line of business users, IT professionals and IT vendors at http://www.enterprisemanagement.com or blogs.enterprisemanagement.com. You can also follow EMA on LinkedIn, Twitter or Facebook.