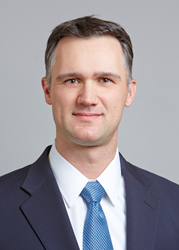 Dallas, TX (PRWEB) July 19, 2016
Jabian Consulting announced today that Sean Woolley has joined the strategic management consulting firm as an executive director and leader of its Dallas office. In his role, he will lead the strategic client responsibilities of the office, while continuing to grow the business in Dallas.
"Sean brings more than 20 years of strategic consulting experience and a wealth of knowledge in operational strategy development and global transformation efforts," said Chris Reinking, managing partner at Jabian Consulting. "In addition, his personal and professional commitments to the Dallas community perfectly align with Jabian's mission and vision."
Woolley has a consistent track record of successfully leading c-level operational and IT transformation programs, assessing and improving cost-management initiatives, and driving profitability for clients across multiple industries. Prior to joining Jabian, Woolley worked with several global management consulting firms, as well as prominent Fortune 500 companies leading risk and transformation activities.
More information about Sean and his role with Jabian can be found by visiting http://www.jabian.com.
About Jabian Consulting
Jabian Consulting is a strategic management and technology consulting firm with an integrated approach to creating and implementing strategies, enhancing business processes, developing human capital, and better aligning technology – ultimately helping clients become more competitive and profitable. Jabian blends functional expertise, industry knowledge, and senior experience to think strategically and act practically. It's a Strategy that Works®. For more information, visit http://www.jabian.com