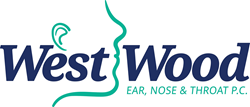 Shelton, CT (PRWEB) July 20, 2016
Westwood Ear, Nose & Throat has more than 25 years in the audiological healthcare field and offers patient-centered, comprehensive hearing evaluations and state-of-the-art treatment of hearing loss. Westwood audiologists specialize in identifying, managing, and preventing hearing loss, dizziness / imbalance disorders and other ear-related issues. Services include:

Comprehensive Hearing Evaluations
Diagnostic Vestibular Testing
Retrocochlear Assessment
Tinnitus Management
Dispensing Advanced Hearing Aid Technology
Providing Custom Hearing Protection
The office will also be providing primary hearing aids manufactured by Phonak and Resound, brands known for the highest performance and reliability, highest level of technology, best available environment adaptability, and top-rated sound quality and listening comfort. Westwood Ear, Nose & Throat will provide a testing/trial period and help to schedule a consultation and general maintenance appointments. To learn more about Westwood Ear, Nose & Throat's audiology services, please go to: EarNoseandThroatCT.com.
About Westwood Ear, Nose & Throat
If two words can be used to sum up the philosophy behind Westwood Ear, Nose & Throat P.C., they would be: "Patient Centered." Everyone from their accommodating office staff to their expert physicians adhere to that set of values, assuring patients of their superior care. Westwood Ear, Nose & Throat takes a softer, slower approach where their professionals take the time to allay anxieties and answer all patient questions, while fully explaining pathology, presenting options, and developing a plan that addresses your needs and circumstances. To learn more, please visit: EarNoseandThroatCT.com.