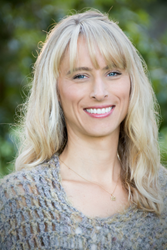 (PRWEB) July 22, 2016
Dr. White received her medical degree from the University of Missouri—Columbia. She completed an internship in Internal Medicine at Olive View Medical Center in Los Angeles and a three-year Emergency Medicine residency at the UCLA-affiliated Kern Medical Center. After residency she became board-certified in Emergency Medicine and practiced for Kaiser Permanente in Los Angeles. Dr. White has volunteered in the Dominican Republic and Haiti, including a relief mission to treat cholera victims following the 2010 earthquake. Dr. White continued her training through the Institute for Integrative Nutrition, the Kushi Institute: Center for Natural Healing, and the Institute for Functional Medicine. Dr. White specializes in nutritional, lifestyle and culinary medicine.
Lifestyle is a big factor in health; research estimates that 70-90% of the risk of chronic disease is attributable to lifestyle. That means what you eat, how you exercise, what your spiritual practices are, and how much stress you live with (and how you handle it) are all elements that must be addressed in a comprehensive approach. Working in partnership with Dr. White, patients make dietary and activity changes that, when combined with nutrients targeted to specific functional needs, allow them to be in charge of improving their own health and changing the outcome of disease.
Vitality Medical Wellness Center is committed to understanding the biochemical individuality of each person in order to provide personalized health care and wellness programs to support natural healing. Using traditional wisdom and modern medicine, the Vitality experience offers a unique, comprehensive, and effective approach to diagnosis and treatment. Vitality's philosophy includes a patient-centered approach to finding the root cause of imbalance and dysfunction resulting from nutritional deficiencies, environmental toxins, genetic expression, and oxidative and external stress. At Vitality the health care team and the patient work together to reestablish health with an emphasis on food as medicine.
The staff at Vitality serves patients of all ages and illnesses with an emphasis on autoimmune conditions and digestive disorders including irritable bowel syndrome, Crohns disease and ulcerative colitis. For more information visit http://www.sommerwhitemd.com.