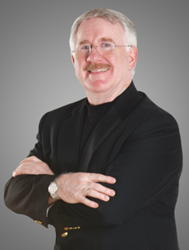 Jim has a unique ability to take macro trends and explain their implications in plain English. --Terry Neese, IEEW
Dallas, TX (PRWEB) July 21, 2016
The Institute for the Economic Empowerment of Women (IEEW) announced today that award-winning thought-leader on small business and entrepreneurship, Jim Blasingame, will address the 2016 International Women's Economic Summit and Graduation in Dallas, TX, on July 22, 2016. He will identify Four World-Changing Ideas, including The Age of the Customer®, The Journey of Trust, The Challenge of Analog Ethics, and the New Face of Liberty.
"We're very excited to have someone with Jim Blasingame's thought-leadership credentials address our event," said IEEW Founder, Dr. Terry Neese. "I've known Jim a long time and he's been an abiding supporter of all we do here at IEEW. We've asked Jim to speak to our Summit because he has a unique ability to take macro trends and explain their implications in plain English."
Now in its 10th year, IEEW's PEACE THROUGH BUSINESS® program has educated and empowered over 600 women entrepreneurs in Rwanda and Afghanistan, with over 80% of graduates still in business today. These women are creating income for their families, jobs for their employees, and economic stability for their countries.
"I've watched – and supported – IEEW from the time it was a gleam in Terry's eye a decade ago," said Blasingame, "to the international success story it is today. I've met many of the graduates over the years and can't think of when I've been more moved and inspired than by the spirit, hard work and success of these beautiful women. It's an honor to be associated with an organization that produces so much leadership and opportunity as does IEEW."
Blasingame is recognized as one of the world's leading experts on small business and entrepreneurship. He is founder and president of Small Business Network, Inc., but best known as the creator and award-winning host of the nationally syndicated weekday radio program, The Small Business Advocate® Show.
Blasingame is the author of three books, including the multiple award-winning new book, "The Age of the Customer: Prepare for the Moment of Relevance." He is a syndicated columnist for newspapers and magazines, in print and online, including Forbes.com, BizJournals.com, and Nasdaq.com.
The Small Business Advocate® Show is the flagship brand of the media company, Small Business Network, Inc. (SBN), which produces and distributes multi-media small business resources worldwide. Insperity is the Presenting Sponsor of all of SBN's media productions.
SBN web sites are: SmallBusinessAdvocate.com and AgeoftheCustomer.com. The Small Business Advocate® and The Age of the Customer® are registered trademarks of Small Business Network, Inc.
The Institute for Economic Empowerment of Women is an Oklahoma City based 501(c)3 non-profit with a mission to empower women to grow their businesses, pursue greater entrepreneurial ventures and become more active public policy advocates. The Institute focuses on education, mentorship and coaching women in the United States and abroad who are seeking entrepreneurial skills to help start and grow a business. IEEW works with a network of mentors, corporate sponsors, and private donors across the United States to accomplish its work. For more information, visit their website, IEEW.org. PEACE THROUGH BUSINESS® is a registered trademark of IEEW.