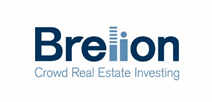 "At Brelion, we believe investing should be simple and profitable for everyone involved," said Kleyner. "I believe Bitcoin digital currency has major potential and there are not yet enough options for people that use it."
Cleveland, Ohio (PRWEB) July 29, 2016
Bitcoin digital currency users now have a new option to invest in real estate by using the funds they've stockpiled on Bitcoin and make up to 24% return. True to its cutting edge, alternative investment approach, real estate crowdfunding website Brelion is venturing into Bitcoin with a pilot property, making it the only company offering a Bitcoin digital currency real estate investment option.
The property - a suburban, four bedroom, 1.5 bath residence - was purchased for approximately 30.83 XBT (click here for Bitcoin exchange rate), renovations are expected to cost an estimated 65.49 XBT. The project manager expects the property to appraise for approximately 120.21 XBT at the project's close and be refinanced to return the equity invested in the home.
Brelion is about breaking down barriers to real estate investment by taking it out of the hands of big funds, giant corporations and banks and making it accessible. By utilizing the crowdfunding concept made popular by sites like Kickstarter and Indiegogo, Brelion effectively provides individual accredited investors access to alternative investment options and the ability to hand-select projects, while enabling small and mid-sized renovation companies to access capital without being beholden to traditional financing.
An exciting, young cryptocurrency still actualizing its full potential, Bitcoin is a decentralized currency system that allows peer-to-peer payments via internet transactions. Bitcoin exists outside of the control of any government, bank or individual, preventing such entities from being able to manipulate its value. A true global currency, Bitcoin has the potential to become a standard international currency, simplifying the way we buy and sell. Still in the early stages of consumer adoption, options for investors using Bitcoin remain limited but are growing, with Brelion now joining the group of companies internationally that accept this currency.
An early adopter of Bitcoin currency himself, Brelion founder Vadim Kleyner believes that opening Brelion to investments in the form of Bitcoin, further supports his mission to make investing more accessible through the use of technology.
"At Brelion, we believe investing should be simple and profitable for everyone involved," said Kleyner. "I believe this currency has major potential and there are not yet enough options for people that use it to be able to invest it and gain returns rather than having their money sit in a virtual wallet. So I decided to open our projects to Bitcoin investment, starting with our pilot property."
Kleyner is no stranger to alternative investing, real estate or IT. In creating Brelion, Kleyner blends more than 20 years of IT experience with a decade of real estate experience. As CTO of Costupdate, he spearheaded the deployment of a "just in time" B2C logistics platform that synthesized the most efficient delivery paths for one million products from a multitude of sources around the world. In 2015, he sold his $100 million asset under management (AUM) real estate company to a partner of Keller Williams Realty, one of the largest gobal realty companies. Highly regarded as an alternative investment strategist, Kleyner has been featured in print and video for his professional merits.
Brelion offers some of the ITs industry's most cutting-edge security features. The website deploys several layers of advanced software security and data encryption protocols, including SSL 256 bit certificate, hosted in Microsoft Azure Cloud. Stringent policies have been put in place by Brelion to prevent money laundering and ensure AML compliance. Thomson Reuters, a third party screening service is being utilized to screen all accredited investors.
"I invested in Brelion because I know and trust its founders and because I strongly believe in its platform and its business model," said Brelion investor Alex Gertsburg. "I'm also drawn to the disruptive innovation that is instilled in it. The fact that the company puts its own money alongside that of its investors – i.e. puts its money where its mouth is – is totally consistent with the way its leaders think and act. I'm glad I invested. It's been smooth sailing so far and I happily deposit my Brelion interest check every month. Looking forward to continuing this outstanding relationship with these outstanding people."
Brelion selects projects from small to mid-sized renovation companies that have passed through Brelion's stringent vetting process. Investors can browse pre-vetted real estate opportunities at http://www.brelion.com and invest in projects by creating an account, undergoing accreditation and pledging an investment of their choice. Minimum investment can start as low as $1,000.
###
Operating out of Cleveland, Brelion, LLC. is proud to be the first active real estate crowdfunding platform in the Northeast Ohio region. The company's mission is to make it easy for everyday people to profit from global real estate projects by connecting investors to real estate opportunities.