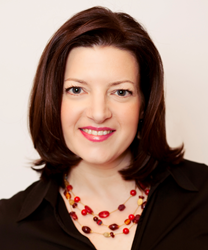 I am proud to be able to support Tabor's mission.
Doylestown, PA (PRWEB) July 22, 2016
Laura Powers, Chief Marketing Officer of Furia Rubel Communications Inc., has been elected as a Trustee to the Board of Directors at Tabor Children's Services.
Tabor Children's Services is a nonprofit, community-based child welfare organization serving Bucks County, Philadelphia and the Lehigh Valley. It offers services to more than 700 children and families each year through a range of programs including in-home familial support, foster care, adoption, adolescent life skills, and mentoring.
To be considered as a trustee, individuals must demonstrate a commitment to Tabor and its goals, and bring to the board a talent or expertise that will help the organization achieve its goals.
"I am proud to be able to support Tabor's mission," said Powers. "Providing high-quality, culturally competent, cost-effective services helps to ensure the safety and stability of children and families throughout our communities."
Powers is a communications executive with more than 20 years of experience in developing and executing strategic marketing campaigns. Her many accomplishments include the prestigious Communicator Award of Excellence from the International Academy of Visual Arts, the Web Marketing Association's Web Legal Standard of Excellence Award and MobileWebAward, and the Summit Creative Award. Powers also provides dynamic presentations for professional audiences on integrated marketing, social media engagement, best practices for web and digital, corporate identity design and strategic branding.
Furia Rubel Communications, Inc. is an integrated and strategic marketing and public relations agency based in Bucks County, Pa. The woman-owned agency provides strategic planning, marketing, public relations, media relations, graphic design, website design, blog production and social media services to a wide array of professional clients. Furia Rubel represents law firms, technology companies, educational organizations, accounting and tax providers, nonprofits, municipalities, and pharmaceutical, manufacturing and elder care companies. For more information, visit furiarubel.com, follow on Twitter at @FuriaRubel or subscribe to the blog at ThePRLawyer.com.