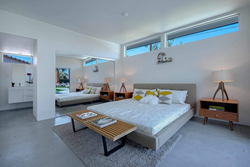 There is so much talent nationwide, the goal is to reach out to those creative minds out there and bring them to the spotlight
Baldwin Park, CA (PRWEB) July 20, 2016
From coast to coast, there are an abundance of interior designers. These creative individuals are exactly what EZmod Furniture is searching for. EZ offers both interior designers and architects two things that no other furniture retailer presently offers: an interior designer discount program and a feature on one of the company press releases.
According to Marketing Specialist Angelique Valdez, it is a brand new marketing tactic the company is trying out in order to attract even more interior designers and architects. "There is so much talent nationwide, the goal is to reach out to those creative minds out there and bring them to the spotlight," she explained. EZmod Furniture press releases are usually scheduled on the 10th and 20th of each month. It is distributed to thousands of media outlets nationwide including In Touch Magazine, New York Times and The Washington Post.
According to EZmod Furniture Office Operations Manager Gloria Ortega, it is a no cost deal to the designer or architect being featured. The only condition is the designer or architect is required to share the featured press release on social media. In order to expand the EZmod designer program, a designer will be picked and featured once a month. The designers are asked to give some insight on what design the firm specializes in, what inspires on a day to day basis and what the future holds. Interested designers and architects can e-mail sales(at)ezmodfurniture(dot)com for more information.
From modern designs to mid-century to contemporary, EZmod Furniture has what you are looking for. EZmod Furniture is an online modern furniture company specializing in beautiful, premium furniture and interior décor. EZmod Marketing Specialist Angelique Valdez is happy to answer any questions you may have about the featured interior designer press release and more. Please call 866-630-6161 extension 113 for more information.