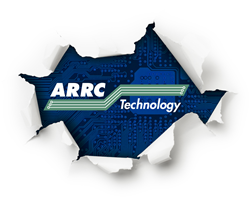 "ARRC Technology believes that every child and young adult should have access to the tools and training necessary to succeed in life," said Shane Swanson, COO of ARRC Technology
(PRWEB) July 20, 2016
ARRC Technology is partnering with Covenant Community Services (Covenant) to provide fifteen former foster youth the opportunity to attend a two-day program on July 26th and 27th. During which they will be trained by business professionals on skills necessary to enter and succeed in a professional environment. Upon completion of the program, each attendee will receive a desktop complete with Microsoft Office.
"ARRC Technology believes that every child and young adult should have access to the tools and training necessary to succeed in life," said Shane Swanson, COO of ARRC Technology. "Covenant diligently works with former foster youth to do just that so we are honored to be able to work with them to give these fifteen former foster youth the opportunity to receive this kind of training."
"Since August of 2008, ARRC Technology has provided over $100,000.00 of equipment, service, and support to aid the work of Covenant Community Services" said Randy Martin, CEO of Covenant Community Services. "ARRC is more than a tech company, they are a hope partner to former foster youth and an agent for community transformation."
Fostering Fundamentals will allow each attendee the opportunity to learn about what human resource managers and corporate executives look for in candidates, their resumes, and cover letters. They will be part of sessions that discuss proper workplace etiquette and communication, the importance of a strong work ethic, and organizing their finances. As well as a session explaining their financial aid opportunities with Claudio Felix, an Educational Advisor in Outreach and Financial Aid for Bakersfield College.
Each attendee has also been provided with a Talent Insight Assessment courtesy of TTI Success Insights© (TTI SI), the world's authority in producing research-based, validated personal assessments. With over 30 years of extensive research and neuro-science, TTI SI exists to reveal and identify these talents, which enable individuals to better harness their Science of SelfTM.
Attendees will also be provided with delicious meals courtesy of both BJ's Restaurant & Brewhouse and Salty's BBQ & Catering.
About ARRC Technology
ARRC Technology designs and manages technology projects beginning with the cabling and infrastructure, the computer workstations and network, and ending with communications and phone systems. All ARRC's technicians are expertly educated in their division, and then cross trained in other divisions to provide total project understanding and expertise. ARRC Technology is the largest company emerging in the Bakersfield area designing and successfully implementing these total technology solutions. For more information about ARRC Technology visit http://www.arrc.com or connect with ARRC on Facebook, facebook.com/ARRCTechnology.
About Covenant Community Services
Covenant Community Services, Inc. (Covenant Coffee) is a nonprofit 501 (c) (3) social service serving foster children, former foster youth, and their families in Kern County. Covenant provides hope through a unique set of services and support that includes coffee shops, mentoring, transitional housing, vocational training, and more. Covenant's purpose is the restoration of lives and the transformation of generations. The work of Covenant is only possible through partnership with local churches, community-based organizations, individuals and businesses. For more information about Covenant visit covenantcs.net or connect with Covenant on Facebook, facebook.com/covenantcs.
Contacts:
ARRC Technology:
Lyndsey Mourelatos, Community Service Coordinator
661-281-4000
Covenant Community Services:
Randy Martin, CEO
661-829-6999