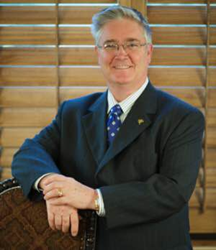 I want Dr. Williams to be known as the doctor who treats NFL greats in Atlanta.
Atlanta, GA (PRWEB) July 19, 2016
An increasing number of current and former NFL players are turning to dentists and oral appliance therapy as their solution to sleep apnea. This is a direct result of Pro Player Health Alliance's (PPHA) national campaign titled "Tackle Sleep Apnea". The "Tackle Sleep Apnea" campaign involves David Gergen, President of PPHA, and Cardinals legend Roy Green travelling the country to promote awareness through public events and private player screenings. By PPHA teaming up with the Living Heart Foundation, the NFLPA and dentists who are members of the American Sleep and Breathing Academy, players are given the opportunity to improve the quality in every aspect of their overall health.
Since beginning the "Tackle Sleep Apnea" campaign, Pro Player Health Alliance has teamed up with multiple organizations, medical doctors, dentists and players to help over 1200 former players to be tested/treated for sleep apnea and educated tens of thousands of people across the country in the process. The next health evaluation for players will be July 23, 2016 at the Emory Saint Joseph's Hospital. Special advocates are going to include two of the greatest WR of all time- Julio Jones and Jet Stream Roy Green.
Pro Player Health Alliance selected Dr. Bill Williams, DMD of Suwanee Dental Care to provide oral appliance therapy for patients when it is medically indicated. "Public awareness and engagement, is key to the success of Pro Player Health Alliance and its members. Dr. Williams is a member of the American Sleep and Breathing Academy, sitting for Diplomacy in September. He is one of the finest dentists I know; I only refer the players I work with to the best doctors in the country. After this event, I want Dr. Williams to be known as the doctor who treats NFL greats in Atlanta."
ABOUT LIVING HEART FOUNDATION
The Living Heart Foundation (LHF) is a nonprofit organization under IRS 501 (c) (3) code. The LHF was initially funded by a grant from the Edison Foundation. Subsequently, Funding sources and donations have been obtained from companies like Covidien, Pfizer, Meridian Health System, Siemens, Professional Athletes Foundation, and from individual sources. The LHF was established by Arthur J. Roberts, MD in April 2001 to combat sudden cardiac death and to provide cardiovascular (CV) risk stratification with early preventive intervention for cardiac, pulmonary, and metabolic conditions through on-site screening and integrated follow-up health programs. The LHF has published 14 peer review papers related to CV and other health risks in high school, college and former NFL athletes.
ABOUT THE NFL PLAYERS ASSOCIATION
The National Football League Players Association (NFLPA) is a non-profit, professional sports union that protects the best interests and welfare of all NFL players. Established in 1956, the NFLPA is governed by a Board of Player Representatives, acting in accordance with the NFLPA Constitution and federal labor laws. The NFLPA's responsibilities include: Representing all players in matters concerning wages, hours and working conditions and protecting their rights as professional football players; ensuring that the terms of the Collective Bargaining Agreement are met; negotiating and monitoring retirement and insurance benefits; providing other member services and activities; providing assistance to charitable and community organizations; enhancing and defending the image of players and their profession, on and off the field. For more information, visit http://www.NFLPlayers.com.
ABOUT PRO PLAYER HEALTH ALLIANCE
Pro Player Health Alliance (PPHA) is an organization dedicated to helping former NFL players, through providing testing and treatment options for those who suffer from sleep apnea. Since launching in April 2012, over 160 players have been treated through PPHA's "Tackle Sleep Apnea" campaign. Also, the PPHA is dedicated to integrating education and raising sleep apnea awareness, in a fun and memorable way. In addition to the campaign, PPHA is dedicated to testing and getting people who suffer from sleep apnea treated.
ABOUT DR. BILL WILLIAMS
Dr. Williams is a Master of the Academy of General Dentistry and a Master of the International College of Craniomandibular Orthopedics as well as the team dentist for the Gwinnett Gladiators for 11 years. Dr. Williams is the dental director for Kenya Medical Outreach Dental missions with annual mission trips to Kenya from 2001-2011. Check out his 2005 and 2009 Honduras Dental Mission and 2008 Tanzania Mission pages.
Contacts
Living Heart Foundation
Scott Perryman
508-2541108
scottlhf(at)gmail(dot)com
NFL Players Association and Professional Athletes Foundation
Carl Francis
Carl.Francis(at)nflplayers(dot)com
Pro Player Health Alliance
David Gergen
gxployer(at)aol(dot)com
Suwanee Dental Care
770-614-7300