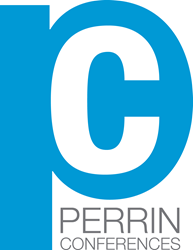 The San Francisco conference is a remarkable gathering of defense lawyers, plaintiffs' lawyers, judges, along with company and insurance carrier representatives. It is a "must attend" for all asbestos litigation practitioners.
Berwyn, PA (PRWEB) July 20, 2016
The 2016 Asbestos Litigation Conference: A National Overview & Outlook will be chaired by Perry Browder, Esq., Simmons Hanly Conroy LLC, Alton, IL; Nina Lynn Caroselli, Esq., Chief Operating Officer/Senior Vice President Claims, RiverStone Claims Management, LLC, Manchester, NH; John B. Manning, Esq., Manion Gaynor & Manning LLP, Boston, MA; and Joseph F. Rice, Esq., Motley Rice LLC, Mt. Pleasant, SC.
This conference spans over three days and is comprised of panels and events that bring-forth and disseminate the multifaceted legal, scientific, and insurance coverage implications related to asbestos litigation. Panel topics will include the latest National Trends Driving Asbestos Litigation; Insurance, Judges, and Corporate Perspectives Roundtable Discussions; Updates on Lung Cancer; Settlement Dynamics and Negotiation Strategies; Evaluating Industrial Hygiene Conclusions; Jurisdictional Updates; Impact of Bankruptcies on Litigation Strategies; discussions about the latest wave of Talc Litigation including a relevant mock trial exercise; and more. Additionally, this year's conference will include a Young Lawyers networking lunch and a Women in Business lunch designed to encourage and foster supportive relationships in those communities within the asbestos litigation industry.
In addition to providing exclusive opportunities for learning, networking, and information sharing, this conference offers Continuing Legal Education (CLE) Credit and CE Adjuster Credit for qualified candidates. For more information, registration, and hotel accommodations, please visit http://www.PerrinConferences.com.
***
About Perrin Conferences
As the leading national provider of joint plaintiff/defendant litigation conferences, Perrin Conferences offers comprehensive and specialized continuing legal education (CE/CLE) in an atmosphere of learning, networking and sharing. The company's conferences attract influential leaders and foremost talent in the legal industry to discuss current topics in litigation through mock trials, presentations and webinars, setting the standard in professional litigation education and networking.
# # #
Contact:
Bethany Corio
Perrin Conferences
T. 610-220-1817
bcorio(at)perrinconferences(dot)com
http://www.perrinconferences.com