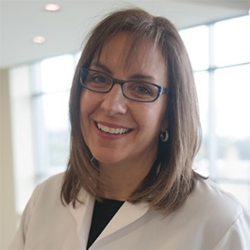 Dr. Mechley's addition to our Firm will enhance the quality and diversity of our service offerings.With an extensive background in healthcare transformation, she will take a prominent role in helping develop our value transformation services
Knoxville, TN (PRWEB) July 21, 2016
PYA, a national healthcare management advisory and accounting firm, has announced that Amy Mechley, MD, is the latest Principal to be named to its executive team.
A board-certified family practice physician licensed in the state of Ohio, Dr. Mechley has built her career around servant-led principles and innovative approaches to issues in healthcare. She has led primary care transformation as medical director for a nationally recognized healthcare system, and serves with the Ohio Governor's Office of Health Transformation on the task force for patient-centered medical homes (PCMH) redesign for Ohio providers.
According to PYA President Marty Brown, "Dr. Mechley's addition to our Firm will enhance the quality and diversity of our service offerings. With an extensive background in healthcare transformation, she will take a prominent role in helping develop our value transformation services, and will assist clients with their value transformation projects. It is a pleasure to welcome such a distinguished professional to our consulting team."
Dr. Mechley's experience also includes service as a PCMH model design team member and PCMH provider advisory team member for the state of Ohio; providing clinical innovation mentoring for start-ups in digital health and wellbeing; providing mentoring for peers in both clinical and non-clinical settings; supervising a Comprehensive Primary Care initiative in a national demonstration project for multiple practices and physicians; designing and piloting behavioral change software to be used in patient health promotion and population health applications; and serving as a partner at a 12-clinican independent primary care practice.
"It was important for me to align with an organization that matches my dedication to quality of care and innovation in healthcare," said Dr. Mechley. "I am happy to have found both in PYA. I look forward to collaborating with PYA's outstanding team of healthcare professionals and assisting clients and colleagues as they implement care transformation in their practices."
A cum laude graduate of Saint Louis University with a Bachelor of Arts degree, Dr. Mechley received her Doctorate of Medicine from the University of Cincinnati College of Medicine. A frequent speaker for organizations and conferences, she now educates others entering the medical field as an Assistant Professor of Clinical Family Medicine with the University of Cincinnati College of Medicine in the Department of Family and Community Medicine.
Dr. Mechley is a member of the American Academy of Family Medicine; the American College of Lifestyle Medicine, where she serves as a member of the Planning Program Committee; and the Ohio Medical Association. She was recognized in Cincy Magazine's "Best Doctors" edition for 2005, 2010, 2011, 2012, 2013, 2014, 2015, and 2016, and in her previous clinical role has received the National Committee for Quality Assurance "PCMH Level 3" distinction.
About PYA
For over three decades, PYA (Pershing Yoakley & Associates, P.C.), a national healthcare consulting firm, has helped clients navigate and derive value amid complex challenges related to regulatory compliance, mergers and acquisitions, governance, business valuations and fair market value assessments, multi-unit business and clinical integrations, best practices, tax and assurance, business analysis, and operations optimization.
PYA's steadfast commitment to an unwavering client-centric culture has served the firm's clients well. PYA is now ranked by Modern Healthcare as the nation's 9th largest privately owned healthcare consulting firm. PYA affiliate companies offer clients world-class data analytics, professional real estate development and advisory resources for healthcare providers, comprehensive claims audits for self-insured Fortune 500 companies, wealth management and retirement plan administration, and business transitions consulting.
For more information, please visit http://www.pyapc.com.