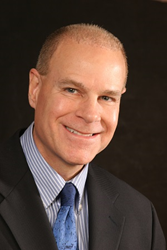 HNTB's commitment to Southern California is rooted in our decades long legacy of partnering with transportation agencies and municipalities to deliver infrastructure solutions that bring economic growth and productivity to this region
LOS ANGELES (PRWEB) July 20, 2016
Preparing to meet the present and future infrastructure needs in the region, HNTB continues to attract a number of key industry talent in top leadership positions and to offer that talent throughout Southern California. As part of this expansion, HNTB opened a new Inland Empire office to better serve regional transportation clients.
HNTB, a national infrastructure solutions firm celebrating more than a century of service to clients, now operates five offices in Southern California with work that encompasses complex infrastructure programs, including department of transportation, rail/transit, tolling, program management, construction management, architecture and aviation. In addition, the firm has three offices in Northern California.
"HNTB's commitment to Southern California is rooted in our decades long legacy of partnering with transportation agencies and municipalities to deliver infrastructure solutions that bring economic growth and productivity to this region," said Art Hadnett, HNTB West Division president. "We recognize the demand for transportation alternatives that improve mobility and will continue to add the best people to help transportation agencies deliver the promise of a world class transportation network."
Plans are in place to add more than 60 new positions in the region by the end of 2017 including: architecture and engineering, administrative support, firmwide and regional management, and information technology. In the past year, in addition to Hadnett, key hires included:

Kevin Haboian, chief business development officer
Maureen "Mo" Hayes, West Division government relations and business development leader
Dennis Henderson, West Division senior project director of transit planning
Dan Louis, Southern California project management and construction management director, director of tunnel practice
Laura Mohr, Southern California rail and transit group director
Andres Ocon, Southern California office leader and vice president
Khalil Saba, PE, Inland Empire Group Director and vice president
John Trautmann, RA, AIA LEED AP, West Division transit architecture studio leader
Ian Choudri, national rail and transit business development director
HNTB is a leading infrastructure solutions firm in the U.S. The firm has roots to the West since beginning work on Pasadena's Arroyo Seco Bridge in 1914, the firm's first year of operation, and has since partnered with public agencies and private clients to deliver some of the region's most high-profile, complex infrastructure programs.
Currently, HNTB is working with the City of Los Angeles to deliver final design and construction support services for the Sixth Street Viaduct over the Los Angeles River between downtown and Boyle Heights. Additionally, the firm is providing design and engineering services for the Crenshaw/LAX Transit Project on behalf of the LA Metro.
In Southern California, HNTB is providing toll facility program management, architecture and engineering on-call and tolling technology services for the San Diego Association of Governments, the Transportation Corridor Agencies, Orange County Transportation Authority and Los Angeles County Metropolitan Transportation Authority.
About HNTB
HNTB Corporation is an employee-owned infrastructure solutions firm serving public and private owners and contractors. HNTB's work in California dates back to its founding in 1914. Today, HNTB continues to grow in size and service offerings to clients in California from eight office locations. With more than a century of service, HNTB understands the life cycle of infrastructure and addresses clients' most complex technical, financial and operational challenges. Professionals nationwide deliver a full range of infrastructure-related services, including award-winning planning, design, program management and construction management. For more information, visit http://www.hntb.com.