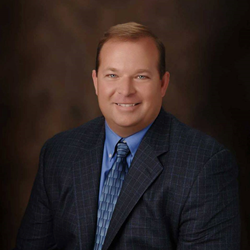 We at the Johnson Law Firm think it's important for people to realize that there are many potential causes of brain injuries. Falls, not sports, are the #1 cause of traumatic brain injuries
Pikeville, KY (PRWEB) July 28, 2016
Every day, Eastern Kentucky personal injury lawyer Billy Johnson sees the physical, mental, and emotional aftermath of accidents. Injuries to the brain can be less obvious than other kinds, which make them especially dangerous. In response, Billy urges people to educate themselves and their communities, because awareness is crucial.
According to the Centers for Disease Control and Prevention, an estimated 1.7 million people in the U.S. sustain a traumatic brain injury (TBI) every year and 52,000 of them die. TBIs are a contributing factor in roughly 30 percent of all injury-related deaths in the United States and costs tens of billions of dollars. Caused by a jolt to the head, brain injuries can happen quickly and result in lifelong challenges.
Some concussions and brain injuries have led to well publicized lawsuits. Dozens of retired wrestlers sued the WWE in July for withholding information about the neurological effects of blows to the head. Similarly, professional football players have filed numerous claims relating to concussions, including the action filed July 18 against insurer Lloyds of London. However, not all brain injuries are suffered by athletes, and some of them even go unnoticed.
"Because brain injuries are internal, many people are unaware that they have one," observed Johnson. "We've all bumped our heads, reflexively tried to rub away the pain, and carried on. Serious injuries involve broken bones, major blood loss, third-degree burns, right? While those injuries are indeed serious, concussions often involve bleeding inside the skull and rarely encompass that overly-dramatized signal: a loss of consciousness. Downplaying the impact can lead to severe consequences. We all remember the sad story of actress Natasha Richardson who simply hit her head on snow-covered ground while skiing; she initially seemed fine, yet was dead within days from an epidural hematoma. That could be any of us."
The brain is a complicated, fragile organ responsible for an enormous number of tasks. While many people recover completely from brain injuries, the key is to closely watch anyone who has had any kind of blow to the head, for the first 24 hours. Symptoms of a brain injury can take a few hours to appear. Common signs include constant headache, problems with balance, impaired motor functions, shortened attention span, difficulty expressing words or thoughts, hypersensitivity to light or sound, and changes in vision or hearing.
"With so much attention being given to concussions in sports, we at the Johnson Law Firm think it's important for people to realize that there are many other potential causes of brain injuries. Falls -- not sports -- are the No. 1 cause of traumatic brain injuries," Johnson said. "Another big one is motor vehicle accidents, because even without directly hitting your head, the impact of a car wreck can result in the brain's soft tissue crashing back and forth against the skull. Newton's laws of motion mean that our brains continue to move forward even when the car we are riding in suddenly stops and our bodies are restrained by the seatbelt.
"To reduce the risk of brain injury, families should inspect their living spaces and work places for items or conditions that could cause a fall. In many activities, helmets can go a long way toward mitigating brain damage. And after an accident, any suspected concussions should be assessed by a medical professional. Early, comprehensive treatment can make all the difference," Johnson said.
Johnson encourages people to read more about brain injury in order to protect themselves and their families, pointing to the Brain Injury Association of America and Brainline.org as valuable sources of information.
About the Johnson Law Firm
Founded by Billy Johnson in 1998, the Johnson Law Firm is heavily involved in the community and invites people to stop by to find out for themselves why the firm is known as "the nicest place in town." Located at 229 Main Street in Pikeville, Kentucky, the firm serves all of Kentucky. For more information or to get help with a potential claim, call 1-855-433-7512.