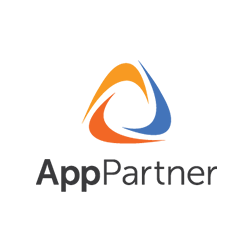 We are passionate about developing mobile solutions that help our clients achieve their business goals. --- Drew Johnson, Co-CEO, Founder
Brooklyn, NY (PRWEB) July 21, 2016
App Partner, a Brooklyn-based mobile agency, was recently named a top New York App Developer for 2016 by Clutch, a B2B research firm that maps agencies and software solutions based on consumer reviews and quality of work. Applicants were awarded by evaluation of experience, market presence, and – most heavily – client satisfaction. This was assessed by reaching out to current and former clients on qualitative and quantitative topics, as well as evaluating the client portfolio.
"We are extremely honored to have received this prestigious recognition," said Drew Johnson, Co-CEO & Founder, App Partner. "We are passionate about developing mobile solutions that help our clients achieve their business goals and we are thrilled to be awarded for being at the top of the industry. It is truly a testament to the hard work from each and every person on the team – from UX/UI designers to developers to account executives – it is 100% an App Partner team effort."
To see the full list of top New York App Developers, click here.
About App Partner
App Partner is a Brooklyn-based mobile app developer specializing in the design, development and deployment of intuitive, user-friendly apps for iOS and Android. The company works with clients to guide them through the entire mobile app development process – from conceptualizing and design through programming, testing, submission and post-launch support and app updates. App Partner's collaborative, communication-driven process has resulted in the successful launch of more than 200 mobile apps for clients that include large, multi-national corporations, leading universities and well funded startups.
For more information, visit http://www.apppartner.com or follow the company on LinkedIn, Twitter, G+ and Facebook.
###