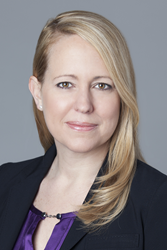 Dallas, Texas (PRWEB) July 22, 2016
Melanie heads up strategic growth, account development and the global sales team as Vice President, Global Sales for Switchplace. She has spent almost two decades growing and developing her career in the hospitality industry. Her extensive experience includes creating global sales strategy, negotiating and implementing Fortune Global 100 serviced apartment programs, running day-to-day operations for multiple markets and aligning global teams for continued success.
Just before joining Switchplace, Melanie took an expatriate assignment overseas to open and expand the Eurozone for a UK-based Serviced Apartment company. Prior to that Melanie spent time as a Regional General Manager for a US-based company, managing the day-to-day operations and sales for the greater New York City area. She also spent 12 years as Director, Global Accounts for a global hospitality company where she was directly responsible for the opening and success of the New York City market in the wake of the obstacles that derived from 9/11. During her time with that company, Melanie received several awards including the Customer Service Team Member award for creating a spousal support system and networking event for her in-house clients. Melanie holds a Global Mobility Specialist designation and a degree in International Business.
Melanie and her husband, Stephan, and their daughter reside in New York.
About Switchplace
Switchplace is a global temporary housing company that provides transitional accommodations and related services to support businesses and their employees during relocation, business travel, temporary assignments and a variety of project-related needs. Founded in 1998, the certified woman-owned business continues to customize and expand its offerings to meet the changing needs of corporations and relocation management companies. Switchplace has locations in the Americas, Singapore (APAC Region), and London (EMEA Region). For more information, visit http://www.switchplace.com.