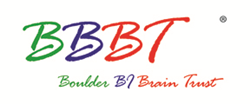 'We're excited to participate in this Boulder BI Brain Trust event and look forward to sharing our platform with attendees.' -- Paul Weiskopf, senior vice president of corporate development, Domo
Boulder, Colorado (PRWEB) July 26, 2016
On Friday, July 29, 2016, BBBT members will be briefed by Senior Vice President of Corporate Development, Paul Weiskopf, and Director of Sales Consulting, Mark Dalton, on Domo's Business Cloud platform and how Domo has leveraged this customizable technology to bring together relevant data and social insights for real-time optimization across the enterprise.
"Businesses today are overloaded by the massive amounts of data accumulating across application silos," said Paul Weiskopf, senior vice president of corporate development at Domo. "At Domo, we have developed a business optimization platform to help organizations connect to and make sense of their data, get relevant insights into the hands of those who need it most, and enable efficient collaboration across teams so that timely actions can be taken to improve business results. We're excited to participate in this Boulder BI Brain Trust event and look forward to sharing our platform with attendees."
"I'm very happy to host Domo at its first BBBT event. Domo was one of the top 100 Analytics Startups in 2015, according to Forbes Magazine," said BBBT Founder Claudia Imhoff. "We will learn the reasons for this coveted position by hearing about Domo's solution and how its customers use the technology to improve their businesses."
A podcast summarizing the presentation will be available at the BBBT podcasts page, and a video and trailer of the presentation will be available at the BBBT videos page.
About BBBT
The Boulder Business Intelligence Brain Trust has served the BI industry since 2006. It is a consortium of nearly 200 industry analysts, experts, and practitioners from around the world. BBBT hosts BI industry vendors who provide extended, interactive briefings, streamed live as webinars exclusively to BBBT members. It's a reciprocal arrangement: The members receive the latest information on current and planned BI tools and technologies, and the vendors get valuable feedback on their offerings, marketing, and messaging.
About Domo
Domo helps every employee – from the CEO to the front line worker – optimize business performance by connecting them to the right data and people they need to improve business results. The company is backed with more than $500 million from the world's best investors and is led by a management team with tenure at the world's most well-known technology companies. For more information, visit http://www.domo.com.