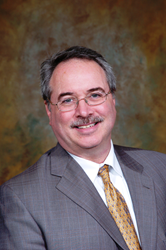 People can still enjoy the summer weather and outdoor activities, but they should exercise precaution and be able to recognize a potential problem.
Pittsburgh, PA (PRWEB) July 20, 2016
It's a 5-day weather forecast that is cringeworthy. High temperatures in the 90s and a heat index nearing or topping the 100-degree mark each day. But according to emergency medicine specialists at Allegheny Health Network (AHN), the forecast for the Pittsburgh area through early next week could also lead to serious health consequences if people are not cautious as the first heat wave of summer takes hold of the region.
"People can still enjoy the summer weather and outdoor activities, but they should exercise precaution and be able to recognize a potential problem," said Thomas Campbell, MD, Chair of Emergency Medicine at Allegheny Health Network. "And if there is a problem, they should call 911 or go to the nearest emergency room for treatment."
Heat stroke and other heat-related illnesses are extremely common when temperatures exceed 90 degrees, with senior citizens and young children among those at particular risk as the heat can worsen existing medical conditions. According to Dr. Campbell, some of the signs of heat-related illnesses that people should be familiar with include the following:

Heat cramps: Muscle pains and spasms due to heavy exertion, which usually involve the abdominal muscles or the legs.
Heat exhaustion: Less dangerous than heat stroke, heat exhaustion typically occurs when people exercise heavily or work in a warm, humid place where body fluids are lost through heavy sweating. With heat exhaustion, sweat does not evaporate as it should, possibly because of high humidity or too many layers of clothing. As a result, the body is not cooled properly. Symptoms include cool, moist, pale, flushed or red skin; heavy sweating; headache; nausea or vomiting; dizziness; and exhaustion. Body temperature will be near normal.
Heat stroke: Also known as sunstroke, heat stroke is life-threatening. The victim's temperature control system, which produces sweating to cool the body, stops working. The body temperature can rise so high that brain damage and death may result if the body is not cooled quickly. Symptoms may include an altered mental state or behavior change, as well as nausea and vomiting. Other symptoms include hot, red and dry skin; rapid breathing and a racing heart rate. Body temperature can rise as high as 105 degrees.
So when the thermostat reaches the 90-degree mark for several consecutive days, how should one stay cool? Dr. Campbell offered the following tips:
Relax. Don't overexert yourself when the temperature reaches extreme highs. Avoid strenuous activities and try to stay in cool areas as much as possible. For example, if you walk for exercise, try to find a cooler location to do it, such as at an indoor mall.
Protect yourself. Extended periods of time in the sun can be damaging. Always apply sunscreen when you will be outside for a long period of time – even on hazy or cloudy days – and be sure to reapply often.
Drink plenty of fluids. Stay hydrated even if you do not feel thirsty. Appropriate fluids to drink are water and sports drinks. Try to avoid caffeinated and alcoholic beverages.
Dress appropriately. Clothing should be lightweight and lightly colored. Looser-fitting clothing will help reflect heat and sunlight and regulate overall body temperature.
Never leave anyone, or any animal, in a closed, parked vehicle. In a matter of minutes, the inside temperature can soar past 100 degrees.
On average, nearly 40 children die of heat stroke every year in the U.S., and most of them were left in a hot car. Dr. Campbell said being on the lookout is good advice for everyone.
"Be sure to check on family members, friends or neighbors who may be older to make sure they are taking all the necessary precautions to protect themselves during a heat wave," he said.
Media interested in talking to an AHN doctor about the potential dangers of the heat wave and what people should do to guard against them should reach out to Doug Braunsdorf at 412.522.7112.
About Allegheny Health Network
Allegheny Health Network, part of Highmark Health, is an integrated healthcare delivery system serving the Western Pennsylvania region. The Network is comprised of eight hospitals, including its flagship academic medical center Allegheny General Hospital, Allegheny Valley Hospital, Canonsburg Hospital, Forbes Hospital, Jefferson Hospital, Saint Vincent Hospital, Westfield Memorial Hospital and West Penn Hospital; a research institute; Health + Wellness Pavilions; an employed physician organization, home and community based health services and a group purchasing organization. The Network employs approximately 17,500 people and has more than 2,800 physicians on its medical staff. The Network also serves as a clinical campus for Temple University School of Medicine, Drexel University College of Medicine and the Lake Erie College of Osteopathic Medicine.
###