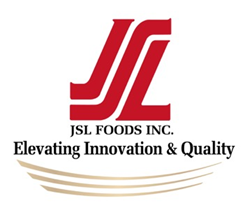 Los Angeles, CA (PRWEB) July 21, 2016
JSL Foods is proud to announce the certification of their plant in Los Angeles, California by Quality Assurance International (QAI). This plant produces Asian noodles, rice, grain and Asian wrappers. Currently five noodle SKU's have been given the "Certified Organic" stamp.
"The word organic should stand for something more than just a marketing hype to entice consumers," said Teiji Kawana, President of JSL Foods. "At JSL Foods, it is a very personal commitment to quality…quality ingredients and quality manufacturing," he added.
The two-step process that JSL Foods uses of purchasing organic ingredients and then mixing the formulas is above and beyond the processes used by many other organic manufacturing companies.
"We believe it is important that the manufacturing process be certified as well. Organic certification is the only way you can be sure a company's product truly complies with organic standards," stated Wayne Nielsen, Vice President Sales & Marketing.
JSL Foods will continue to add more certified organic products to their line.
JSL Foods is a third generation family owned business that markets to Grocery Retail, Foodservice and Industrial segments with their brands: Fortune, Twin Dragon and JSL Foods Professional Products. JSL Foods is a national leader in pre-cooked Asian noodles and Italian pasta.
JSL Foods is committed to category leadership and responding to the needs of their customers and our World. To learn more, visit their website at http://www.jslfoods.com