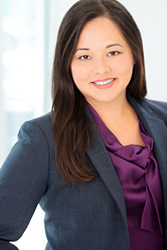 Chesapeake, VA (PRWEB) July 20, 2016
Dr. Karen Parvin, a trusted dentist in Chesapeake, VA, and her team at Coastal Smile Design recently won three awards during the Virginian Pilot's Best of Chesapeake contest. Dr. Parvin is honored to have won Bronze in Best Dentist, Bronze in Best Cosmetic Dentist and Silver in Best Children's Dentist. Dr. Parvin provides a wide range of dental services to her community, including treatment for gum disease, cosmetic dentistry and orthodontics.
The Best of Chesapeake contest honors and recognizes dental professionals who go above and beyond to provide outstanding patient care. Dr. Parvin is proud that her practice, Coastal Smile Design, received awards in three different categories. These awards illustrate Dr. Parvin's commitment to providing cutting-edge dental services, including cosmetic dentistry, orthodontics and gum disease treatments.
Coastal Smile Design's dedication to offering leading dental care is focused on helping each patient reach and maintain optimum oral health. According to the Center for Disease Control and Prevention (CDC), half of the American population over 30 years of age has periodontal disease. With this in mind, Dr. Parvin and her team emphasize to their patients the importance of receiving comprehensive periodontal evaluations and proper periodontal treatment. Treating this serious disease is essential to maintaining dental and overall health.
Periodontal disease typically starts with relatively mild symptoms during the gingivitis stage that may include bleeding gums, bad breath and swollen gums. If treatment is not promptly received when these early symptoms appear, the disease can progress to more critical symptoms during the periodontitis and advanced periodontitis stages, including gum recession, moderate to severe oral pain and eventual loss of teeth. Additionally, advanced periodontal disease has been linked in various studies to other serious diseases and physical conditions, including heart attacks, stroke and low birth weight babies. Dr. Parvin encourages patients with symptoms of gum disease, or any other oral health concerns, to contact her office for a consultation.
Dr. Parvin welcomes new and current patients looking for a dentist in Chesapeake, VA they can trust to visit her website, http://www.coastalsmiledesign.com for more information about her modern family dentistry practice, or to learn about all of the services she provides.
About the Doctor
Dr. Karen Parvin is a general dentist offering personalized dental care to patients in Chesapeake, VA. Dr. Parvin and the entire Coastal Smile Design team take pride in offering individualized, compassionate care to each patient with the latest dental advancements. Coastal Smile Design was voted the Virginian-Pilot's Best Dentist of Chesapeake in 2015. Dr. Parvin is a Navy veteran who has completed hundreds of hours of continuing education courses and was awarded a Fellowship in the Academy of General Dentistry. To learn more about Dr. Parvin or the services offered at Coastal Smile Design, please visit their website at http://www.coastalsmiledesign.com or call (757) 214-6585 to schedule an appointment.