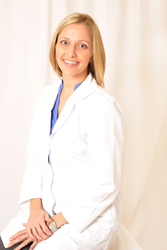 Jacksonville, FL (PRWEB) July 20, 2016
Dr. Kathryn Ryan, a prosthodontist who provides dental implants in Jacksonville, FL, now employs the award-winning i-CAT Cone Beam CT scanning system to perform implant placement, and a variety of procedures including TMJ and sleep apnea treatment. With the i-CAT system, Dr. Ryan can more precisely survey the structures in each patient's mouth and thoroughly analyze and plan each treatment technique. This approach improves outcomes for patients by reducing the risk of unwanted complications and offering a thorough understanding of each patient's entire oral structure.
Dr. Ryan is committed to using the latest leading technology available, including the i-CAT system which has earned recognition as one of the top Cone Beam CT scanning systems available. Using this technology, Dr. Ryan can capture high-definition, three-dimensional images of each patient's teeth, jawbone and other oral structures. The i-CAT system provides more comprehensive information than traditional X-rays, and it also minimizes the dose of radiation that patients are exposed to.
This technology offers particular benefits for people who are receiving dental implants in Jacksonville, FL. The i-CAT system helps Dr. Ryan plan the full implant procedure, from the placement of the supporting titanium posts to the attachment of the customized crowns. By capturing data on tooth alignment and bone volume, this system enables Dr. Ryan to identify a functional placement for each implant that will avoid harm to any existing oral structures and offer long-lasting, dependable results.
People who are interested in receiving leading treatment and would like to schedule a consultation with a prosthodontist about receiving dental implants in Jacksonville, FL, are encouraged to call Dr. Ryan's practice today at (866) 902-7710. For further information about dental implants and their benefits, patients may also visit the website of Dr. Ryan's practice, Parkway Prosthodontics, at http://www.parkwaypros.com.
About the Practice
Parkway Prosthodontics is a prosthodontics practice located in Jacksonville, FL. Dr. Kathryn E. Ryan specializes in prosthodontics, esthetic and implant dentistry. She holds a Certificate of Specialty in Prosthodontics and a Master of Science Degree from Marquette University School of Dentistry, and is a Fellowship trained in implant surgery from the University of Florida College of Dentistry. Dr. Ryan is a member of the American Dental Association, International Team for Implantology, Northeast District Dental Association, among others, and participates in the Jacksonville Dental Society Study Club, Beaches Study Club and Jacksonville Women's Dental Society Study Club, to name a few. Dr. Ryan and her team are committed to providing patients with quality care using state- of-the art techniques and equipment. To learn more about Parkway Prosthodontics and the services they offer please visit their website at http://www.parkwaypros.com or call (866) 902-7710 to schedule an appointment.