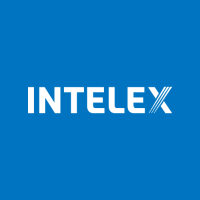 A timely, step-by-step guide on how to purchase EHS&S software.
Toronto, ON (PRWEB) July 21, 2016
Intelex recognizes that the EHS&S software purchase process can be challenging for many companies. Choosing the right solution from the right SaaS provider can include dozens, if not hundreds of factors. To make the selection process less daunting, Intelex is pleased to offer NAEM's latest whitepaper, entitled "Strategies for a Successful EHS&S Software Selection."
This whitepaper gives readers a step-by-step guide on how to purchase environment, health, safety, and sustainability software. The document discusses everything from getting executive buy-in and building a business case to setting the right expectations with vendors. It includes in-depth interviews with corporate EHS&S leaders and EMIS implementation consultants. The paper goes on to make recommendations on how to successfully manage the change that implementing the new software would bring, a step crucial to maximizing the ROI of the purchase.
Thanks in part to Intelex's sponsorship, this comprehensive resource is available now free of charge to download from Intelex: NAEM Strategies for a Successful EHS&S Software Selection
About Intelex Technologies, Inc.:
With more than 1,000 clients and 1 million users, Intelex Technologies Inc. is a global leader in environmental, health, safety and quality (EHSQ) management software. Since 1992 its scalable, web-based platform and applications have helped clients across all industries improve business performance, mitigate organization-wide risk, and ensure sustained compliance with internationally accepted standards (e.g., ISO 9001, ISO 14001, ISO 45001 and OHSAS 18001) and regulatory requirements. Intelex is one of Canada's fastest-growing tech companies and has been named one of the country's Most Admired Corporate Cultures, Best Managed Companies, as well as one of the country's top employers by Aon Hewitt and Canada's Top 100. For more information, visit http://www.intelex.com