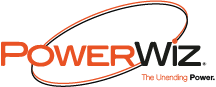 Providing support where you need it most
Garden City, NY (PRWEB) July 21, 2016
Utilizing their knowledge and expertise to better inform their audience is just one of the ways that PowerWiz aims to prove their reliability to their prospective clients.
1. For protecting a network, PowerWiz highly recommends that users install anti-virus and malware software. Doing so will helps with increasing a system's firewall, lowering the chances of an intrusion. It should also be noted that anti-virus software should be updated regularly in order to avoid being bested by newer, more developed forms of malware.
2. Another tip that PowerWiz strongly advises in order to prevent malware is for users to keep their operating system running with a current version. Like anti-virus software, an older operating system is more susceptible to a malware intrusion than a current one. An updated OS will be able to better detect or eliminate malware before it can do any real harm.
3. PowerWiz realizes the dangers that can stem from keeping a Wi-Fi network completely open, thus justifying their next tip. It is recommended that users not only stay away from non-secure Wi-Fi networks but also ensure that their own is protected by a password. Malware has the potential to be transferred via Wi-Fi and picked up by unsuspecting users. Securing a network will prevent others from uploading harmful entities, preventing them from being accidentally downloaded and affecting a user's system.
4. For the last tip PowerWiz advises users to be aware of their surroundings when surfing the web. Visiting unsecure websites can spontaneously download harmful malware. In worse cases, contributing personal information to unsecure sites can lead to identity theft or access to banking and credit card data. In order to prevent this, PowerWiz recommends that users keep a look out for a small green lock in a website's address bar to ensure that is security certified.
PowerWiz IT Specialist Gustavo Monne, spoke on the importance of protecting your system from Malware stating, "In the risk of indulging in hyperbole, malware has the potential to ruin someone's life. There are so many different types of malware that can creep into every facet of your system, leading to issues like the loss of important data, personal information, and even the theft of one's identity." He continued, "That is why it is imperative to treat your network with just as much care and security as your home or business".
PowerWiz Inc. is a Information Technology services company located in Garden City, NY that provides computer network installation, IT management services, computer network maintenance services, network consulting, IT & network support, and on-site and remote support for small to medium sized businesses in the greater NYC area.