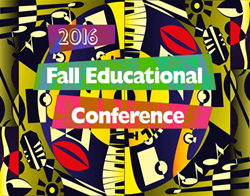 Anyone who wishes to stay ahead of these changes and position his or her organization for success for 2017 and beyond should make plans to attend.
Fairfax, VA (PRWEB) July 25, 2016
Registration for the Radiology Business Management Association (RBMA) Fall Educational Conference is now open for members, vendors and press. The conference is one of the largest and most well-established radiology business educational events of the year, and 2016 is a vital year to attend stated Program Committee Chair Christie James, MS, FRBMA.
"Not only is 2016 an election year that will help determine the future of regulations and policies governing radiology, but it is also the first year that we will have final regulations for how the federal government will implement the significant payment changes included in the Medicare Access and CHIP Reauthorization Act of 2015 (MACRA)," James stated. "Anyone who wishes to stay ahead of these changes and position his or her organization for success for 2017 and beyond should make plans to attend."
The RBMA Fall Educational Conference will be held Sept. 25-27, 2016, at the Hyatt Regency New. It kicks off on Sunday afternoon with a keynote session delivered by the charismatic Zubin Damania, M.D., better known for his online satirical alter-ego, the rapping ZDoggMD. A year ago, Dr. Damania introduced RBMA members to his vision of the future of health care, which led him to create Las Vegas-based Turntable Health, a patient-centric primary care model that gives its patients unlimited access to wellness services and primary care for a set monthly fee. He returns to continue the conversation and discuss the role radiology will play in the health care 2.0 world.
Concurrent sessions will allow attendees to personalize their educational experience and two-hour deep-dive sessions will provide more intense learning. Notable topics this year include:

Preparing for the Medicare Incentive Payment System reimbursement model.
Strategies for high deductible health plans and greater cost sharing with patients.
New Stark Law (the anti-self-referral law) rules and court decisions.
Cybercrime and data breach prevention.
Tips for mergers, acquisitions and joint ventures in a consolidating market.
Radiology government relations and predictions for future policy and legislative changes.
Attendees will also benefit from the Monday general session by Richard Duszak, M.D., FACR, FRBMA, and Danny Hughes, Ph.D. Drs. Duszak and Hughes will address current and future new payment models that will tie a greater percentage of payment to meeting specific quality metrics, such as those in the current Physician Quality Reporting System (PQRS).
In keeping with the RBMA's moto of learning through sharing, the conference will once again include the very popular Value Innovation Lab where RBMA Fall Educational Conference attendees present their innovative ideas in a fast-paced and highly interactive format. For radiology practice leaders, there will also be an executive idea swap and three roundtable discussions on focused topics:
The first year of International Classification of Diseases and Conditions, Volume 10 (ICD-10) coding.
Imaging center concerns.
Hospital practice issues.
In the Exhibit Hall, attendees will have a chance to interact with leading companies offering new equipment and products to address the changing needs of today's radiology practices. The Exhibit Hall will be open to attendees during breaks and receptions, as well as by appointment with vendors during the conference.
A limited number of scholarships are available to qualifying RBMA members who wish to attend the conference but might otherwise not be able to afford to do so. For details, see rbma.org/scholarships.
Next year, the RBMA transitions to a single national educational conference plus specialized smaller meetings for marketing, leadership and advocacy. The new RBMA PARADIGM annual conference will be held from April 23-26, 2017, in Chicago.
About RBMA
The Radiology Business Management Association is a national not-for-profit association providing members with applied business information and intelligence applicable in any radiology setting. The RBMA has approximately 2,300 members involved in various management capacities in private practices, academic radiology groups, imaging centers and hospitals. The RBMA continues to be recognized as the leader for radiology-specific educational programs, products and services, publications and data.